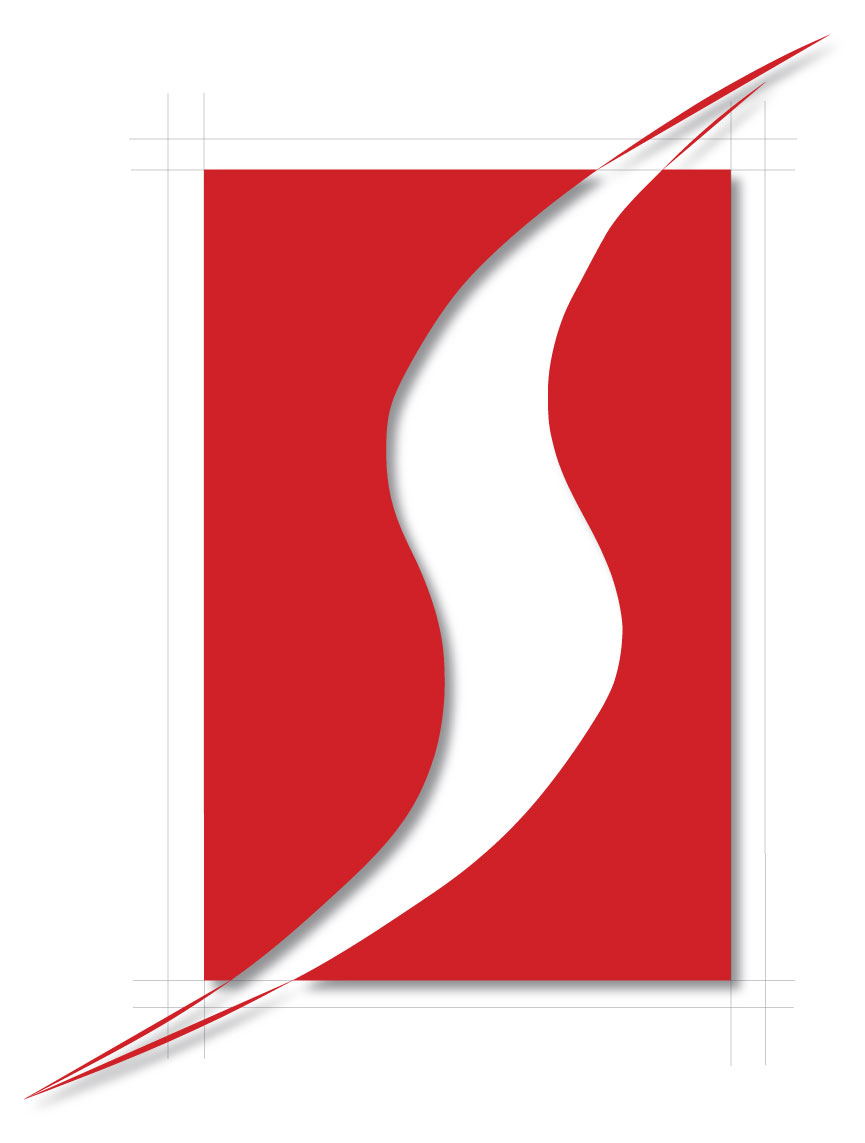 Student Shelter In Computers
Slogan : Our Aim & Mission as a Organization to Promote Information Technology , Cyber Secuirty , Entrepreneurship Education into Young Generation , Teach , Train & Employee them in Eduction Sector , Banks & Different Industries and Bulid them Future Leaders.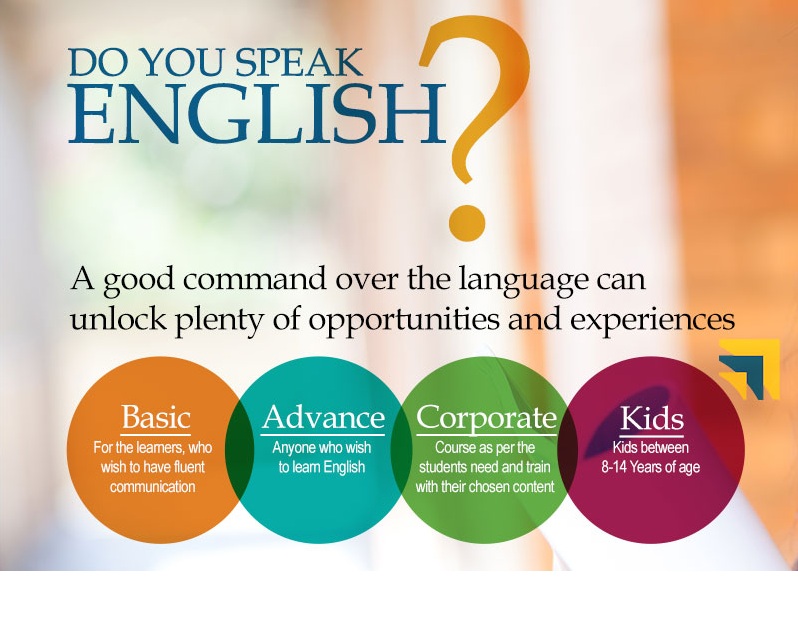 English Language Course | English Language Learning | English Classes
The Spoken English course in Lahore By Student Shelter In Computers are designed by us lays emphasis on the development of the spoken skills. It encourages the students to break the shell and be confident. The course is designed by keeping in mind the level of understanding of an individual. It gradually increases the capacity of the understanding of the students and enables them to speak English fluently. You can easily approach us and at the end you will realize that we are the best spoken English Training institute in Lahore Pakistan.

The course is designed for those students who have poor understanding of the language. The course is designed to gradually increase their level of understanding. The course has the text books that contain passages to enhance their basic knowledge. The course teaches the students about the tenses, make them able to describe people, places and things. It also helps them in day-to-day conversations. At the end of the course you will be able to understand the English Language Training Course in Lahore Pakistan By Student Shelter In Computers and also communicate efficiently in this language. This professional spoken English will not let you down. Indeed this is one of the Best Spoken English course in Lahore.
Best English Training institute Pakistan , Furthermore, Student Shelter In Computers spoken english course offers the course at competitive rates and our professional team can enhance your level of understanding. Allow us to elaborate our course outline so that you can have a vivid idea.

English Spoken Training Course in Lahore Pakistan | Learn English Language Classes
With transformations in communication technologies, the need of English language to communicate smoothly in the 'global village' has never been more important. The British Council's wider English program in Pakistan promises an opportunity for everyone to learn the English language. The Spoken English courses in Lahore are designed by us lays emphasis on the development of the spoken skills. It encourages the students to break the shell and be confident. The course is designed by keeping in mind the level of understanding of an individual. It gradually increases the capacity of the understanding of the students and enables them to speak English fluently. You can easily approach us and at the end you will realize that we are the best spoken English institute in Lahore. You will be able to understand the English language and also communicate efficiently in this language. This professional spoken English will not let you down. Indeed this is one of the best spoken English courses in Lahore.

English Language Training Course in Lahore Pakistan By Student Shelter In Computers

English Language Course in Lahore Student Shelter In Computers , How to Learn English Language has to not be difficult any more. How to Learn English Language can be as easy as listening to "Learn English language online" courses from leading English language teaching experts. As education facilitator and consultants, we have seen hundreds of students and professionals spend ample time, money and resources on schools, online courses and programs to improve their English Speaking capabilities. However, the results are not satisfactory at all. There is good news! With the advancements of technology, people all over the world can now enjoy learning to speak English fluently. English Language Classes delivered to your doorsteps! English School in Lahore
And the best part is that all you need to have to learn English is a computer, laptop, smart phone or even an MP3 player. We guarantee your results if you follow our instructions and ensure that you put at least 15 minutes into learning English every day. So let's begin with our journey to enabling you learn to speak English fluently.
But before we begin, let's go through a practical experiment. Quick and easy. If you can read this website and comprehend it correctly, you are already on your way to become English language proficient. The technique and method of our "Learning English Fluently" is reading and comprehending native English dialogues and conversations. The objective of each dialogue is to provide a detailed understanding of particular idioms, sentence structures and proper vocabulary that native English speakers use. The best part is that the educational method is fun and easy. We go through live examples. This is not the kind of curriculum you find in text books or general reading.
For majority of people pursuing an English language course, the issue arises in comprehending the English Language grammar and executing on English Language skills. How to improve English Language is now at your finger tips. How to learn English Language is executed by online lessons. In fact, English Language Lessons are best delivered through online quality content. Spoken English Language is mastered through listening and adaptive skills.

English Language Course
English Language Course prepares you to ultimately succeed in your aim of becoming an English Language expert. The English Language Course focuses on the verbal and written skills required to enhance and master the English Language skills. Students and professionals who are also searching for an optimal English spoken course will find our English language course as an excellent tool to further improve your English language skill. the English language course is an amalgamation of a spoken English course and English conversation course. in fact, our English language course is also used by many professionals as a business English language course. Best English language learning course in Lahore streamline and breaks the learning into simple blocks. And then each block is further given a specific lesson. English training course also encompasses voice dialogue from leading experts. English Language Course in Lahore is your gateway to learning and successfully speaking the English language.
English is a global language and is also the language of business. Wherever you go, whether it is for a job interview or for tourism, you are required to communicate in English. English is also Pakistan's joint official language apart from Urdu. Student Shelter In Computers Trainings brings you the best Spoken English course in Lahore with which you can develop your English speaking skills in a flawless way. We understand the competition that prevails in the professional world and the necessity of speaking English properly. The language is now considered a parameter of confidence and we are here to adorn you with this gem. You cannot completely excel in a business environment without this basic tool. With our help, this myth can no longer perturb your lives. We will make it easy for you to speak English with our purpose built Best English language learning course in Lahore. This course will provide you in-depth insight regarding spoken English skills.
Now a day's English Spoken course in Pakistan is becoming talk of the town. If you want to excel yourself into modern world you must have the knowledge for it. English speaking course helps you in academics as well as in your professional life. In spoken English class we teach you the different and innovative style of communication which render your personality. It's apparently impending your life with new dimensions. We escalate it until the student get deep understanding of the whole course. After taking the spoken English classes you will be enough educated to compete in your practical life with agility. You must be enough groomed to work incorporate sector. There is massive competition in the market which you have to face, but without English language skills you cannot survive longer.
Online English Learning
Online English Learning is the best method to optimize your English language experience. Online English Speaking enables you to listen to the Online English learning courses at your own time and comfort. People tend to learn any language when they are passionate and have free time with a clear free mind to delve into systemic, grammar and tense structures. This also holds true for the online English learning course.
The Online Learning English Course will enable you to comprehend English movies, speak with confidence and realize how to converse with local English communities. We promise you will not get bored. We will education you how to remember every important. The program has 100 MP3 English lessons that are easily downloadable to your ipod, iphone, Android phone, mp3 player, computer or even a laptop. Each lesson comes with a PDF version of the lesson. Each lesson is approximately 10 to 15 minutes long.
Spoken English Course online is for a massive audience. English Course Online is an enabler for all walks of life. Learning English Online Course offered by us is ranked the number 1 Online English Course for the Asian market. Online English speaking course will change the way you talk. Guaranteed. English speaking course online is easy, effective and available to you immediately!

How to Learn English?
How to learn English requires a variety of factors. Learning English is an important goal for millions of people around the world. Learn English-speaking skills is a focus for colleges, universities and even nations. The easy way to learn English is simply by following our instructions and becoming acquainted with each English Language Course. Easy English Learning. Our course will teach you learning English speaking skills.
Best way to learn English is to listen to one lesson each day and use the PDF as a supplementary guide. The entire learning to speaking fluent English training program has been developed by English experts. The course is targeted for people like you. The lessons relates to live experiences through which you can easily learn how to speak English fluently, The Spoken Language English Course is a certificate course, designed to help you learn and improve your English speaking powers. The course is aimed at increasing your confidence for conversing in English so you are able to communicate fluently in English. There are two sides of communication, speaking and listening. We take this important consideration into account and, therefore, our course focuses on improving your speaking as well as listening skills. It covers areas concerning vocabulary building and pronunciation improvement.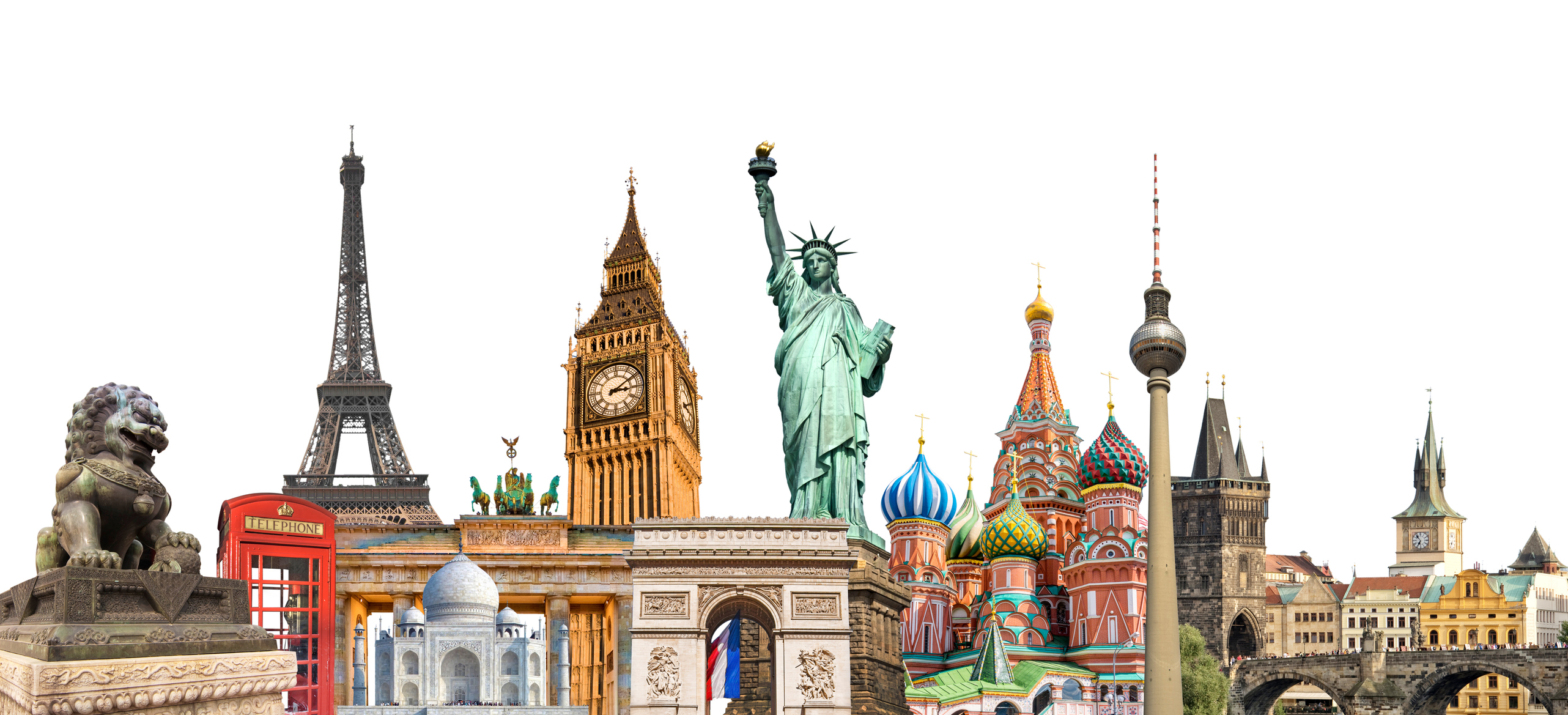 Learn English Online
Learn English grammar, improve your writing skills and more with online English lessons from top universities and institutions around the world. Whether you're learning English as a second language (ESL) or just looking to improve your English vocabulary, find free online courses to help you advance your skills and your career.
English Speaking Skills
When you are learning to speak English, it is often difficult to understand some of the unique words and expressions present in different cultures. With Conversational English Skills from Student Shelter In Computers, you can learn some of the keywords and expressions used in regular conversation and better understand how these differ in the U.S., Britain, Australia and more. Listen to group discussions and practice your own conversational English skills by speaking and listening to English discussions on a variety of topics. This course is self-paced so you can enroll and start practicing English today.
English Grammar and Writing Skills
Learning how to write professionally with outstanding English grammar and style can significantly help your career. Writing clearly and effectively is a skill that can boost your performance in almost any job role. Proper word usage along with good writing style, sentence and paragraph structure and punctuation will boost both your written and verbal communication skills and set you apart from the crowd when creating and delivering business proposals, sales presentations, email correspondence and more.
Additional Online English Courses
Take an English speaking course online and start improving your communication skills today. Student Shelter In Computers offers courses in reading, writing and speaking English that are geared toward people learning English as a second language that include English speaking practice. In addition, find free English proficiency test preparation courses for both the TOEFL ® and IELTS exams.
We aim to create an environment that is fun and interactive because we believe that if learners enjoy their classes, they are more motivated to progress in their studies.
Enroll for the right course and learn from our professional teachers who hold internationally recognized qualifications in teaching English. Our material gives you practical experience and skills to improve your English language abilities.
Our specially designed courses are for adults looking to improve their proficiency in English. Whether you want to improve your overall communication, take an English exam, or simply want to develop your spoken English skills, we have the right course for you. All successful students will receive a British Council certificate at the end of the course.
We provide top quality language training for corporate organizations and individuals. Our English for the workplace courses will improve your employees' English, making them confident communicators in today's business world. Before the course begins, we test the employees' language level and offer guidance on the most suitable tailor-made training options for your company's needs. We also give you regular updates on your employees' progress throughout the course.

Business English Training Course in Lahore Pakistan By Student Shelter In Computers

We are offering a practical Business English Program for the enhancement of commercial and cross-cultural communication skills. The course is designed for business executives, professionals, entrepreneurs and business graduates to build language confidence through improved comprehension and to develop fluency and accurate pronunciation.
Business English is a part of English for specific purposes and can be considered a specialist within English language learning and teaching, or a variant of international English. Many non-native English speakers study the subject with the goal of doing business with English-speaking countries, or with companies located outside the English-speaking world but which nonetheless use English as a shared language or lingua franca. Much of the English communication that takes place within business circles all over the world occurs between non-native speakers. In cases such as these, the object of the exercise is efficient and effective communication. The strict rules of grammar are in such cases sometimes ignored, when, for example, a stressed negotiator's only goal is to reach an agreement as quickly as possible.
Business English means different things to different people. For some, it focuses on vocabulary and topics used in the worlds of business, trade, finance, and international relations. For others it refers to the communication skills used in the workplace, and focuses on the language and skills needed for typical business communication such as presentations, negotiations, meetings, small talk, socializing, correspondence, report writing, and a systematic approach. In both of these cases it can be taught to native speakers of English, for example, high school students preparing to enter the job market. One can also study it at a college or university. Institutes around the world have courses or modules in BE available, which can lead to a degree in the subject
How is Business English different from General English? https://www.teachingenglish.org.uk/article/aspects-business-english

What?
In a broad sense, the content is different - topics will be related to the work place or world of business - so instead of family and friends, a business English course book may contain topics like global business cultures, or a day in the life at the office. The skills may be business communication skills like delivering presentations rather than speaking in general. This, however, is changing and very soon the difference between general English and business English may not be so easily demarcated. With new general English course books coming out with titles like 'Natural English' and 'Skills for life', the focus is changing as English's role as the lingua franca is reaching new heights. Publishers recognize that the demand for English is now more than ever an instrumental demand.
Why?
There is a demand for business English which appears to be growing because learners are becoming clearer about what they want to use English for and as I indicated the same is becoming true for general English learners. In today's global economy, learners want not only the skills to read, write, listen to and speak English fluently, they also want to be able to communicate in a way which will be recognised and appreciated by their counterparts in the international arena. They want their English language learning to be targeted to this aim and they often also want their success in this to be measured using an internationally recognized benchmark - hence the rise in demand for business English examinations.
Who?
The students may be different from those found in the general English classroom. More often than not, they work, are studying a business related subject like an MBA or are trying to get a job and hope that a business English course will help them. Those who work may be managing directors of companies or office executives. I will explore the implications of this diverse range of learners in my next article.
When?
What time of day? Usually, business English is taught at a time convenient to working people. This also depends on where the course is being taught and the attitude of both the participants and the companies sponsoring them. At the centre where I work, business English classes are run from 7-9 am and from 7-9 pm. How long should each session be? This is something you may or may not have control over but if you can have some input I think it is important to ask these questions in order to get the best out of your students.
However, the in-company courses are run at times dictated by the client. This usually is also preferred either at the beginning or at the end of the working day.
Where?
This could be anywhere, as with general English, in-company, in the comfort of your own sitting room - I know someone who teaches business English through the internet in the evenings after she has finished dinner or at a language institute. Where you teach has implications for both you and the lessons you plan. Why? Because the place you teach has both limitations and potential. For instance, what resources are available? Is it far from where you live? How much extra travel time will you need? What expenses might you incur? With a general English course these are not normally things you need to consider.
How?
Your style of teaching will probably differ and the methodology you use and that which you find in course books can be a little different from general English. For example, instead of pair work and group work, you might find that students learn more through case studies, role play and simulation exercises. You may assume different roles from the general English teacher. For example, you are more likely to be more of a facilitator when teaching meeting skills or a mediator when teaching monitoring a negotiation.

English Spoken Institute in Lahore Pakistan | IELTS Training Classes in Lahore

IELTS which is commonly known as the International English Language Testing System is an internationally-owned and globally-recognized direct English language test, which is taken for assessing the proficiency, quality and integrity of a candidate. The IELTS test is a highly dependable, practical and valid English language assessment primarily used by those seeking international education, professional recognition, benchmarking to international standards, global mobility, etc. IDP: IELTS Austalia; The British Council and the University of Cambridge ESOL examinations are the three organizations that take responsibility together for the operation, development and distribution of this examination. The IELTS test is conducted to test the ability of a student in taking up the courses which are offered in the English language. Most of the best universities in the countries like UK, Australia, Canada, and New Zealand, prefers the IELTS test report as a mandatory proof of English proficiency, in the admission requirement. The score that you need to obtain in IELTS for clearing the eligibility criteria of admissions, may be varied out according to your chosen course or university.

Now, Western Overseas is known as the one of the best IELTS Training Institutes in Lahore by its best feature of delivering the quality English language education. Also, at Western Overseas we are always conducting the regular training programs for our students to enhance their ability in all four aspects of communication like; Reading, Writing, Listening and speaking. And with our best level of preparation, we ensure success to you in the IELTS test. Western Overseas that enjoyed a leadership position in English Language program named IELTS coaching in Pakistan, Punjab regions for several years has now been announced by IDP-Australia, as an award-winning IELTS Coaching Center for two consecutive years. This could be achieved only because of our exceptional training program and dedicated trainers.

IELTS Training Institutes in Pakistan , Aim of the Western Overseas is to generate more and more intelligent students every year. With this aim, they have incepted their branches in the towns of Lahore Pakistan. Faculty at the Western Overseas understands that every student has born with different attributes and needs different treatment. Keeping this in mind, Western Overseas offers different types of modules designed for different types of students. These modules focus on practical learning of the language and weaknesses of Pakistani learners. Because of these dedicated services, they are known as a leading IELTS Training Institute Near By ,To know more about our learning programs, contact us. Familiarize yourself with the test format: The first step towards IELTS preparation classes in Lahore is to become familiar with the test format. Once you are aware of the test format, you know what to expect in each section making it easier for you to attempt your questions. http://www.stscomps.com/ielts.htm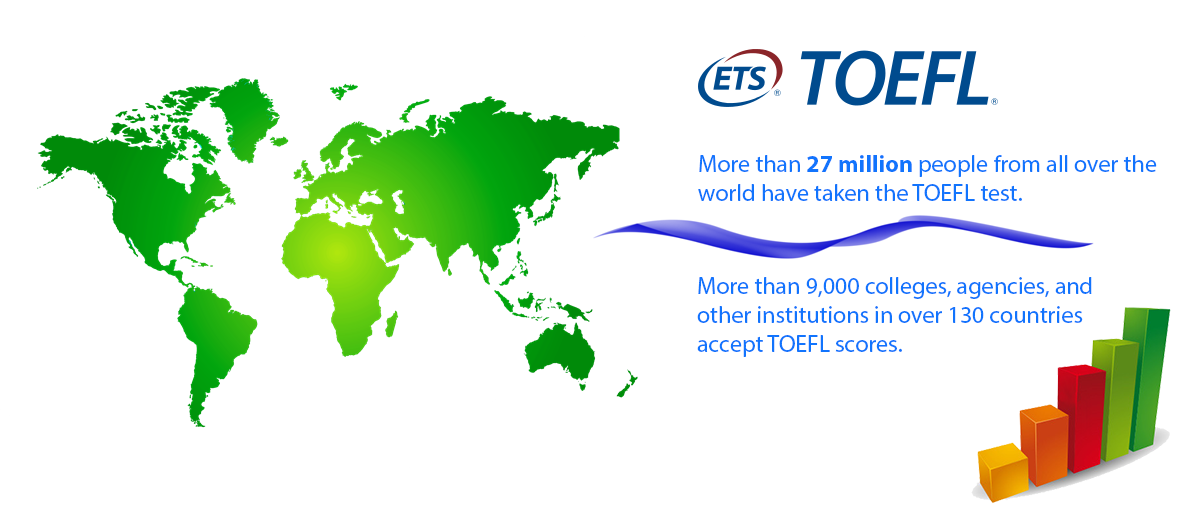 English Language Institute in Lahore Pakistan | TOEFL Training Center in Lahore

The TOEFL Training Institute in Lahore is an entrance exam used by several top schools to ascertain international students' aptitude within the English language. The test is used to determine the language abilities of non-native English speaker by testing abilities in speaking, listening, reading and writing skills in English. The exam is administered by the Educational Testing Service (ETS), and is offered at several different locations around the country. The test was originally a paper-based exam, but was later changed into a computer initiated test. While paper-based tests are still available, the preferred method is computer-based. The test is four hours in length and can be taken a maximum of once a week. TOEFL scores stay valid for only two years. the TOEFL test has been taken by over 20 million students.

As a top TOEFL Coaching Center in Lahore , we employ various productive strategies of IELTS coaching like Efficient Time Management, Mock Tests, Problem Solving and Strategy Sessions to give our students the best training they need. The TOEFL is a globally recognized English test. Statistics show that over 1.4 million applicants take the test each year to apply for overseas education and employment. Over 6,000 institutions in 140 countries recognize this test. The TOEFL Training Center Near by is conducted in over 500 international centers, four times in a month. A number of people from different backgrounds appear for the test, making it one of the most accepted forms of international testing. This makes it imperative for aspirants to plan a structured preparation before taking the TOEFL. http://www.stscomps.com/toefl.htm

All four forms of language skills – listening, reading, writing and speaking are tested in TOEFL. Among these, the speaking test is a face-to-face interview with a certified examiner.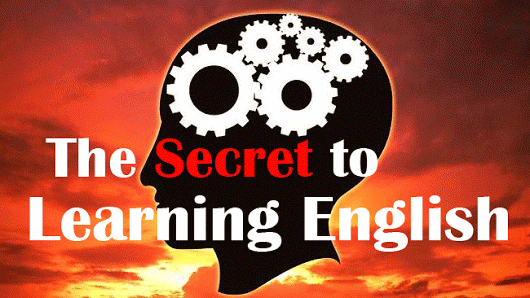 Professional Spoken English Training Course

The TOEFL score requirements above may seem easy. But remember, these are Australia's minimum standards for visa eligibility. You have the best chance of getting a visa in Australia if you can prove that you have proficient or superior English. Australia views your English as proficient if you have TOEFL scores of 24 for Reading and Listening, 23 for Speaking, and 27 for writing. For superior English, you need a 29 in Reading, a 28 in Listening, a 26 in Speaking, and a 30 in Writing. If you have taken the TOEFL in the last three years, Australia will accept it as part of you immigration application. And even if your score is low by academic standards, it may open up many doors for you in Australia. For those of you who hope to move to the "land down under," taking the TOEFL (and studying for it first) is well worth your time! All of which begs the age old question: Which of the big three English-language tests is the easiest? There is no straightforward answer to this, but based on our experience and that of our students, it is easier to obtain a 60 (out of 120) in the TOEFL iBT exam than it is to get a 6.0 (out of 9.0) in the IELTS. At the higher levels, meanwhile, all of the tests are much of a much ness. One thing to bear in mind is that the IELTS – for the time being, at least – remains a pen-and-paper test, so this is appealing to technophobes and others who are unfamiliar with computers. The TOEFL iBT and the PTE Academic are both internet-based. Also, the IELTS speaking is done in front of an examiner whereas the TOEFL asks you to talk into a microphone: which would you find more nerve-racking? For the potential immigrant, it is gratifying to know that your scores are made available to you up to ten days after you have taken the test. The ETS, which administers the TOEFL iBT, will send you an email advising you that your scores have been posted to your online TOEFL account. From that moment on, you are welcome to pour over your results at your leisure. It shouldn't surprise any readers of this article that the TOEFL iBT exam is the most widely available test of English proficiency, bar none. Whether you're migrating from Asia, Europe or South America, you can be certain to find a suitable date at one of the literally thousands of secure, ETS approved test centers in your region. The last thing you want in the midst of all the other preparations for your departure for a new life on the other side of the world is a lengthy wait for your English test! As is the case with the PTE Academic, you can take the TOEFL as regularly as you wish and with a minimal waiting period. The rule to remember is that there must be at least 12 days between tests. Seeing as you usually have to wait about 10 days to receive your results, that's not going to be the end of the world. There is another huge benefit of the TOEFL for immigration purposes is that it is considered valid for three years. You may have been under the impression that the TOEFL iBT expires after two years, and you would have been correct. However, in an act of inexplicable generosity, the Powers That Be in Australia have thoughtfully extended this for one more year in the case of the TOEFL iBT exam. That's right. You get three years between the date of your test and using the score for your immigration application! Anyone preparing to move to Australia should remember that the ETS does not set a pass or fail score for the TOEFL iBT, but they do work closely with organizations that recruit and employ skilled migrants and international graduates, in order to assist in the identification of minimum scores that meet those organizations needs. If you are in any doubt about how much you need to achieve in the TOEFL iBT, check the Department of Immigration website. TOEFL Training Center in Lahore Pakistan , http://www.stscomps.com/english.htm
English Language Training Course in Pakistan
Professional Spoken English Training Course , english language course , english language learning , english language course online , english language course in lahore , english language for kids , english language for beginners , english language institute , english language institute in lahore , english language learning course , english language learners , english language learning online , english language speaking , english language school , english language syllabus , english language sentences , english language speaking course , english language spoken , english language teacher , learn english language, learn english language in urdu, Free Spoken English Course in Lahore, english learn, english course, english learn online, English speaking, Spoken English, learning English, learn english, speak english, free english, english lessons, speak english fluently, learn how to speak english, free spoken english language course in Lahore Pakistan
ielts training in Lahore Pakistan, British council ielts pakistan,uk ielts,ielts for uk,ielts exam papers,preparing for ielts, ielts prepration ,preparation of ielts, ielts english test, ielts sample papers,ielts training center, ielts training,ielts coaching,test ielts, preparation for ielts, about ielts,ielts uk,aeo ielts,international english language testing system ,ielts online test,ielts english,ielts reading practice,ielts listening practice, ielts in pakistan, ielts pakistan,ielts registration,english ielts,ielts listening test,english languge training,ielts india,ielts preparation,ielts british council, british council ielts,idp ielts,ielts exam,ielts test ,ielts results, IELTS preparation classes in Lahore,IELTS preparation center in Lahore ,IELTS new classes in Lahore, IELTS courses in Lahore,Preparation of IELTS in Lahore,Course of ielts in Lahore,Ielts new classes in Lahore ,IELTS 8 band in Lahore, Lahore IELTS, Ielts Trainer in Lahore, Ielts institute in Lahore,Ielts institute Pakistan,Ielts at home Lahore,Ielts best teacher in Lahore, Best center in Lahore,Ielts institute in Lahore, Ielts Expert in Lahore,expert teacher in Lahore,ielts program preparation in Lahore,IELTS online classes in Lahore,IELTS online classes in Lahore,IELTS online classes in Pakistan, IELTS online classes in Lahore Pakistan, IELTS with Experienced Teacher,IELTS with Expert teacher,IELTS with unique Teacher, IELTS courses in Lahore, Preparation of IELTS in Pakistan, Preparation of IELTS in Lahore, Preparation of IELTS in Lahore English Language Crash Courses,ielts exam preparation,ielts great teacher, ielts short course, ielts week practice,ielts good results,ielts online, ielts online practice, ielts practice tests, ielts login, ielts preparation course, ielts test online, ielts training, ielts course, ielts preparation online, ielts tutor, ielts online test, ielts preparation test, ielts test centre sydney, ieltsonline, ielts master, ielts online course, ielts preparation online free, ielts test center, ielts classes, ielts course online, ielts courses, ielts online preparation, ielts training online, ielts express, ielts online training, ielts website, online ielts, preparation for ielts, ielts coaching online, ielts learning, ielts online preparation course, ielts prep, ielts study online, ielts test online booking, online ielts course, preparing for ielts, best ielts online preparation course, best online ielts preparation course, ielts class online, ielts courses online, ielts exam centre, ielts on line, ielts online classes, ielts online coaching, ielts online courses, ielts online learning, ielts online study, ielts online training course, ielts preparation course online, ielts preparation courses, ielts preparation online course, ielts tutorial online, learn ielts online, master ielts, online coaching for ielts, online ielts classes, online ielts coaching, online ielts courses, online ielts preparation, online ielts preparation course, online ielts training, online preparation for ielts, prepare ielts online, register ielts test, study ielts online,International English Language Testing, IELTS sample, IELTS Test, IELTS Preparation, english test, english exam, english language exam, english language test, english studies, english speaking, study overseas, study abroad, english examination, english language examination, test center, english test center, test centre, english test centre, english examination center, english examination centre, study abroad, college admissions, university admissions, Australia migration requirement, Australian migration requirement, speak English, IELTS practice, english second language, english proficiency, english language training, test of spoken english, english as a second language certification, english language test,IELTS Coaching Center,Ielts Coaching Classes ,IELTS Coaching in Pakistan, IELTS Coaching in Lahore, IELTS Classes in Lahore,ielts in lahore, ielts training in lahore, interview preparation, ielts morning classes, ielts evening classes,ielts evening classes, IELTS executive classes,spoken english in lahore,English Spoken Center,English Coaching Center,English Learning Center, English Coaching center Lahore , English Coaching Center Pakistan, English Learning Center in Lahore, English Learning Center in Pakistan,ielts results in lahore, IELTS Prep,Preparation classes, ielts coaching centers in Lahore, 8 Bands in IELTS,Best IELTS Coach in Lahore,IELTS Guru in Lahore,Coaching for IELTS, Preparation, In House Coaching for IELTS, English classes, IELTS classes, IELTS test, IELTS results, Free IELTS exam preparation, how do I prepare for IELTS, tips and advice for taking IELTS, IELTS Preparation courses in Lahore, IELTS Preparation British Council Lahore, IELTS Preparation center in Lahore, Best IELTS Institutes in Lahore, List of IELTS Institutes in Lahore, Top IELTS Institutes in Lahore, IELTS Preparation Institute in Lahore, IELTS General Training course in Lahore, Best Institute for IELTS General Training Pakistan, IELTS General Training Preparation Band 7, Introduction to IELTS , English Spoken Classes, English Spoken Center , Learn English Language , English Coaching Classes, English Coaching classes in Lahore , English Language Classes in Lahore , English Language Classes in Pakistan , English Spoken Center in Pakistan , English spoken Center in Lahore , English spoken Institutes in Lahore ielts training online, ielts training centre, ielts training material, ielts training academic, ielts training book, ielts training British council, ielts training center, ielts training course, ielts training exam, ielts training exercises, ielts training free, ielts training general, ielts training guide, ielts general training writing, ielts general training reading, ielts general training practice test, ielts training kit, ielts training listening, ielts training lahore, ielts training lessons, ielts listening training free, ielts listening training download, ielts training module, ielts online training videos, ielts official training, ielts training program, ielts writing general training questions, ielts training reading, ielts training resources, ielts reading training academic, ielts training session, ielts training speaking, ielts training syllabus, ielts training test, ielts training tips, ielts training tutorial, ielts training teachers, ielts training videos, ielts training videos free download, ielts vocabulary learning, ielts class videos, ielts training website, ielts training writing, ielts writing training online, ielts writing training online free, ielts writing training academic, ielts training youtube, ielts coaching youtube,ielts courses youtube, ielts study youtube, ielts general training youtube, ielts training videos youtube, study ielts yourself, ielts training for nurses, ielts training for trainers, ielts training for free
Designed & Developed by Webmaster Abbas Shahid Baqir
Webmaster Feedback: [email protected]
All Rights Reserved Copyright, 2010-2025 Student Shelter In Computers ®