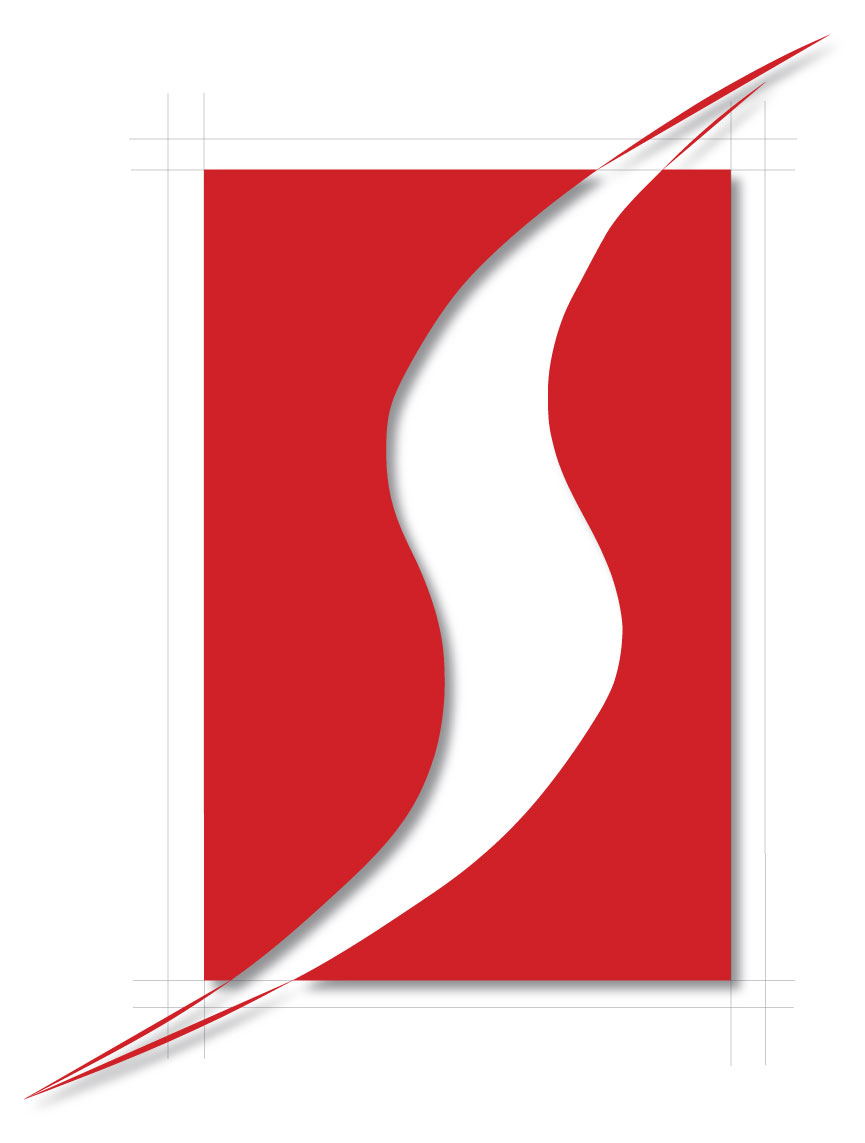 Student Shelter In Computers
Slogan : Our Aim & Mission as a Organization to Promote Information Technology , Cyber Secuirty , Entrepreneurship Education into Young Generation , Teach , Train & Employee them in Eduction Sector , Banks & Different Industries and Bulid them Future Leaders.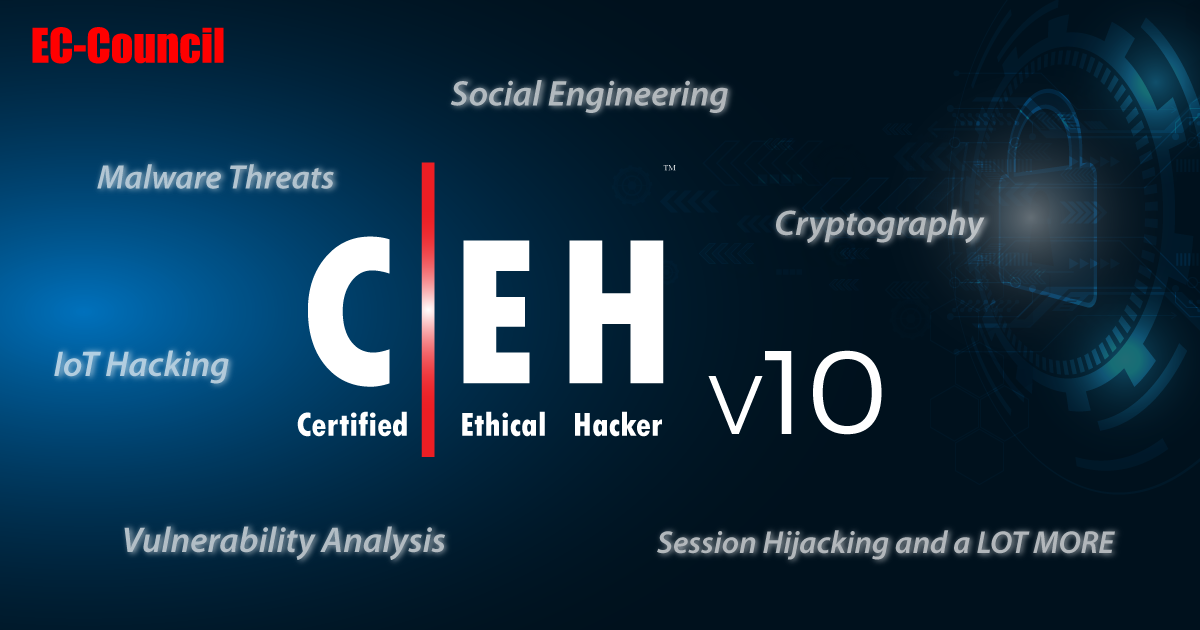 Student Shelter In Computers , EC-Council ATC Partner in Pakistan
EC-Council Partner Pakistan Offer's Low Cost Certification & Coaching / Training for Students & Professionals
Student Shelter In Computers Training is the best IT CEH training institute which is offering CEH Ethical Hacking Course in Lahore. But before enrolling in CEH (Certified Ethical Hacker) course, stop for a while! "What you actually think and know about Ethical Hacking or CEH?" Besides of all foolish myths about this course, this fact should be in your mind that Ethical Hacking (also known as "Penetration Testing"), is a terminology used by computer systems and networks professionals, who hacks the systems and pointing out the flaws and vulnerabilities in computer system security. In today's digital world, where all things, operations and even humans are digitized, they are also facing serious security attacks by "Black Hat Hackers" (terminology used for malicious and illegal hacker). To avoid these attacks and finding out flaws in any system, services of Ethical Hacker also known as "White Hat Hacker" is highly needed and required. Cyber Security training in Lahore & CEHv10 Ethical Hacking Training in Lahore Pakistan.
Contact us! Discounted Price Training & Certifications for Pakistani Students , Professionals & Foreign Students
Announcement ! EC-Council CEHv10 Actual Exam Cost & Get 50% Discounted Voucher & Free Courseware Kit from us!
https://store.eccouncil.org/product/ceh-ecc-exam-center-voucher/

We will Provide Discounted CEHv10 Certified Ethical Hacking Exam Voucher with Free CEHv10 Courseware Kit (03 Years), E-books, Pod-cast, White Paper, Research Material, Software to download Online, CEHv10 Lab's in Academia (03 Years), CISO Mag, Conference/Seminars Invitations, Exam Registrations, Online Exam CEH Transcript, CEH Digital Certificate Online, EC-Council Certificate & Letter Delivery, NDA Agreement & many more...

Certified Ethical Hacking CEHv10 Course in Lahore Pakistan
Download CEHv10 Brochure CEHv10 Course Outline CEHv10 Actual Cost
Please Verify us! Student Shelter In Computers at EC-Council Website Find Training Section https://aspen.eccouncil.org/TrainingClass.aspx for Verification Select Drop Down Menu: Pakistan , for Questions/Answers or any Queries Email us! [email protected] & [email protected]
CEH Ethical Hacking Course in Lahore
Course Outline:
Module 01: Introduction to Ethical Hacking
Module 02: Footprinting and Reconnaissance
Module 03: Scanning Networks
Module 04: Enumeration
Module 05: Vulnerability Analysis
Module 06: System Hacking
Module 07: Malware Threats
Module 08: Sniffing
Module 09: Social Engineering
Module 10: Denial-of-Service
Module 11: Session Hijacking
Module 12: Evading IDS, Firewalls, and Honeypots
Module 13: Hacking Web Servers
Module 14: Hacking Web Applications
Module 15: SQL Injection
Module 16: Hacking Wireless Networks
Module 17: Hacking Mobile Platforms
Module 18: IoT Hacking
Module 19: Cloud Computing
Module 20: Cryptography
CEH Program: https://www.eccouncil.org/programs/certified-ethical-hacker-ceh/
CEH Practical: https://www.eccouncil.org/programs/certified-ethical-hacker-ceh-practical/

Student Shelter In Computers ® EC-Council Academic Partner
Abbas Shahid Baqir (Director)
BLD. No 18 Sardar Street, College road, New Samanabad, Lahore Pakistan
Cell: +92-300-4738405 , E-mail : [email protected] Web: http://www.stscomps.com & Skype: abbaslums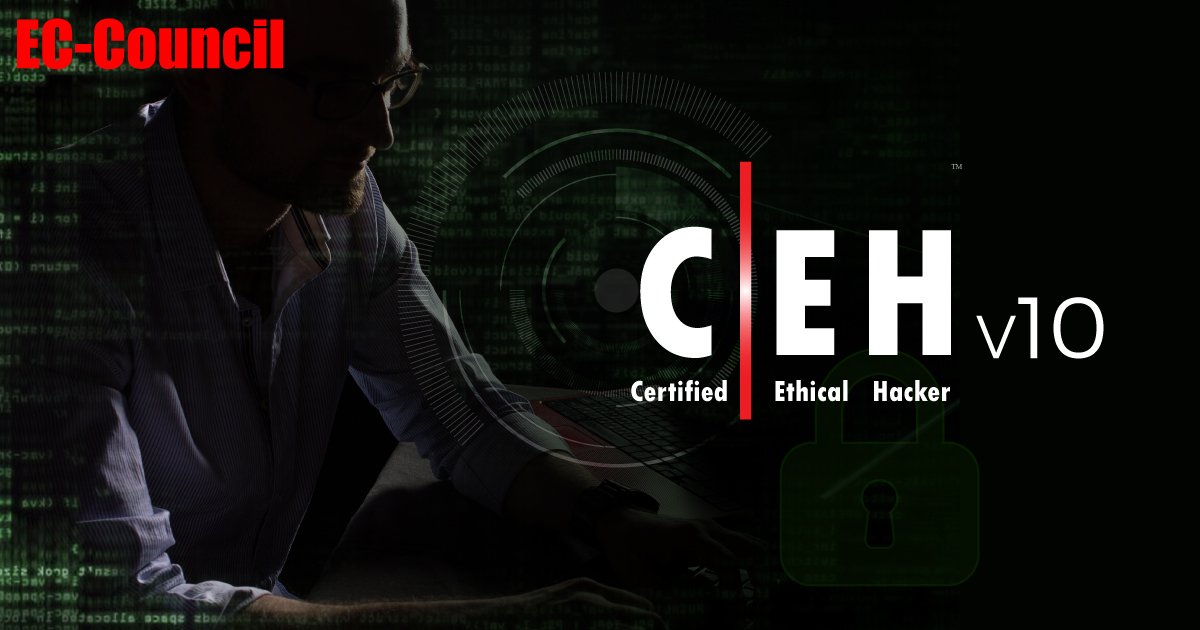 Download CEHv10 Brochure CEHv10 Course Outline CEHv10 Actual Cost
Course Description
Student Shelter In Computers CEH Ethical Hacking Training Institute in Lahore Pakistan. This class will immerse the students into an interactive environment where they will be shown how to scan, test, hack and secure their own systems. The lab intensive environment gives each student in-depth knowledge and practical experience with the current essential security systems. Students will begin by understanding how perimeter defenses work and then be lead into scanning and attacking their own networks, no real network is harmed. Students then learn how intruders escalate privileges and what steps can be taken to secure a system. Students will also learn about Intrusion Detection, Policy Creation, Social Engineering, DDoS Attacks, Buffer Overflows and Virus Creation. When a student leaves this intensive 5 day class they will have hands on understanding and experience in Ethical Hacking. This course prepares you for EC-Council Certified Ethical Hacker exam 312-50
About CEHv10 Course

The Certified Ethical Hacker (C|EH v10) program is a trusted and respected ethical hacking training Program that any information security professional will need. Since its inception in 2003, the Certified Ethical Hacker has been the absolute choice of the industry globally. It is a respected certification in the industry and is listed as a baseline certification on the United States Department of Defense Directive 8570. The C|EH exam is ANSI 17024 compliant adding credibility and value to credential members.

C|EH is used as a hiring standard and is a core sought after certification by many of the Fortune 500 organizations, governments, cybersecurity practices, and a cyber staple in education across many of the most prominent degree programs in top Universities around the globe. Hundreds of Thousands of InfoSec Professionals as well as Career Starters have challenged the exam and for those who passed, nearly all are gainfully employed with successful careers, but the landscape is changing. Cyber Security as a profession is evolving, the barrier to entry is rising, the demand for Skilled Cyber professionals continues to grow, but it is being refined, demanding a higher level of skill and ability. EC-Council raises the bar again for ethical hacking training and certification programs with the all new C|EH v10!

This course in its 10th iteration, is updated to provide you with the tools and techniques used by hackers and information security professionals alike to break into any computer system. This course will immerse you into a "Hacker Mindset" in order to teach you how to think like a hacker and better defend against future attacks. It puts you in the driver's seat with a hands-on training environment employing a systematic ethical hacking process. You are constantly exposed to creative techniques of achieving optimal information security posture in the target organization; by hacking it! You will learn how to scan, test, hack and secure target systems. The course covers the Five Phases of Ethical Hacking, diving into Reconnaissance, Gaining Access, Enumeration, Maintaining Access, and covering your tracks. The tools and techniques in each of these five phases are provided in detail in an encyclopedic approach and absolutely no other program offers you the breadth of learning resources, labs, tools and techniques than the C|EH v10 program.

Certification

The Certified Ethical Hacker exam 312-50 may be taken on the last day of the training (optional). Students need to pass the online Pearson VUE exam to receive CEH certification.

Legal Agreement

Ethical Hacking and Countermeasures course mission is to educate, introduce and demonstrate hacking tools for penetration testing purposes only. Prior to attending this course, you will be asked to sign an agreement stating that you will not use the newly acquired skills for illegal or malicious attacks and you will not use such tools in an attempt to compromise any computer system, and to indemnify EC-Council with respect to the use or misuse of these tools, regardless of intent. Not anyone can be a student — the Accredited Training Centers (ATC) will make sure the applicants work for legitimate companies.
About the Certified Ethical Hacker (Practical)
C|EH Practical is a six-hour, rigorous exam that requires you to demonstrate the application of ethical hacking techniques such as threat vector identification, network scanning, OS detection, vulnerability analysis, system hacking, web app hacking, etc. to solve a security audit challenge. This is the next step after you have attained the highly acclaimed Certified Ethical Hacker certification. Professionals that possess the C|EH credential will be able to sit for exam that will test them to their limits in unearthing vulnerabilities across major operating systems, databases, and networks. You will be given limited time, just like in the real world. The exam was developed by a panel of experienced SMEs and includes 20 real-life scenarios with questions designed to validate essential skills required in the ethical hacking domains as outlined in the C|EH program. It is not a simulated exam but rather, it mimics a real corporate network through the use of live virtual machines, networks, and applications, designed to test your skills. You will be presented with scenarios and will be asked to demonstrate the application of the knowledge acquired in the C|EH course to find solutions to real-life challenges.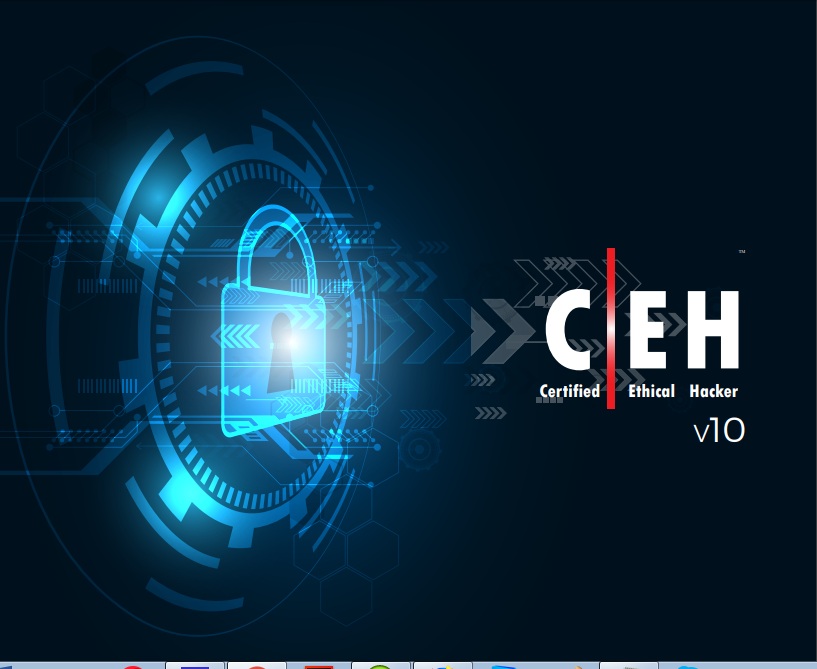 CEH (Practical) Credential Holders Are Proven To Be Able To:
Demonstrate the understanding of attack vectors
Perform network scanning to identify live and vulnerable machines in a network.
Perform OS banner grabbing, service, and user enumeration.
Perform system hacking, steganography, steganalysis attacks, and cover tracks.
Identify and use viruses, computer worms, and malware to exploit systems.
Perform packet sniffing.
Conduct a variety of web server and web application attacks including directory traversal, parameter tampering, XSS, etc.
Perform SQL injection attacks.
Perform different types of cryptography attacks.
Perform vulnerability analysis to identify security loopholes in the target organization's network, communication infrastructure, and end systems etc.
What will you learn?
1. Key issues plaguing the information security world, incident management process, and penetration testing.
2. Various types of footprinting, footprinting tools, and countermeasures.
3. Network scanning techniques and scanning countermeasures.
4. Enumeration techniques and enumeration countermeasures.
5. System hacking methodology, steganography, steganalysis attacks, and covering tracks.
6. Different types of Trojans, Trojan analysis, and Trojan countermeasures.
7. Working of viruses, virus analysis, computer worms, malware analysis procedure, and countermeasures.
8. Packet sniffing techniques and how to defend against sniffing.
9. Social Engineering techniques, identify theft, and social engineering countermeasures.
10. DoS/DDoS attack techniques, botnets, DDoS attack tools, and DoS/DDoS countermeasures.
11. Session hijacking techniques and countermeasures.
12. Different types of webserver attacks, attack methodology, and countermeasures.
13. Different types of web application attacks, web application hacking methodology, and countermeasures.
14. SQL injection attacks and injection detection tools.
15. Wireless Encryption, wireless hacking methodology, wireless hacking tools, and Wi-Fi security tools.
16. Mobile platform attack vector, android vulnerabilities, mobile security guidelines, and tools.
17. Firewall, IDS and honeypot evasion techniques, evasion tools, and countermeasures.
18. Various cloud computing concepts, threats, attacks, and security techniques and tools.
19. Different types of cryptography ciphers, Public Key Infrastructure (PKI), cryptography attacks, and cryptanalysis tools.
20. Various types of penetration testing, security audit, vulnerability assessment, and penetration testing roadmap.
21. Perform vulnerability analysis to identify security loopholes in the target organization's network, communication infrastructure, and end systems.
22. Different threats to IoT platforms and learn how to defend IoT devices securely




Designed & Developed by Webmaster Abbas Shahid Baqir
Webmaster Feedback:

[email protected]


All Rights Reserved Copyright, 20

10-2020 Student Shelter In Computers

®