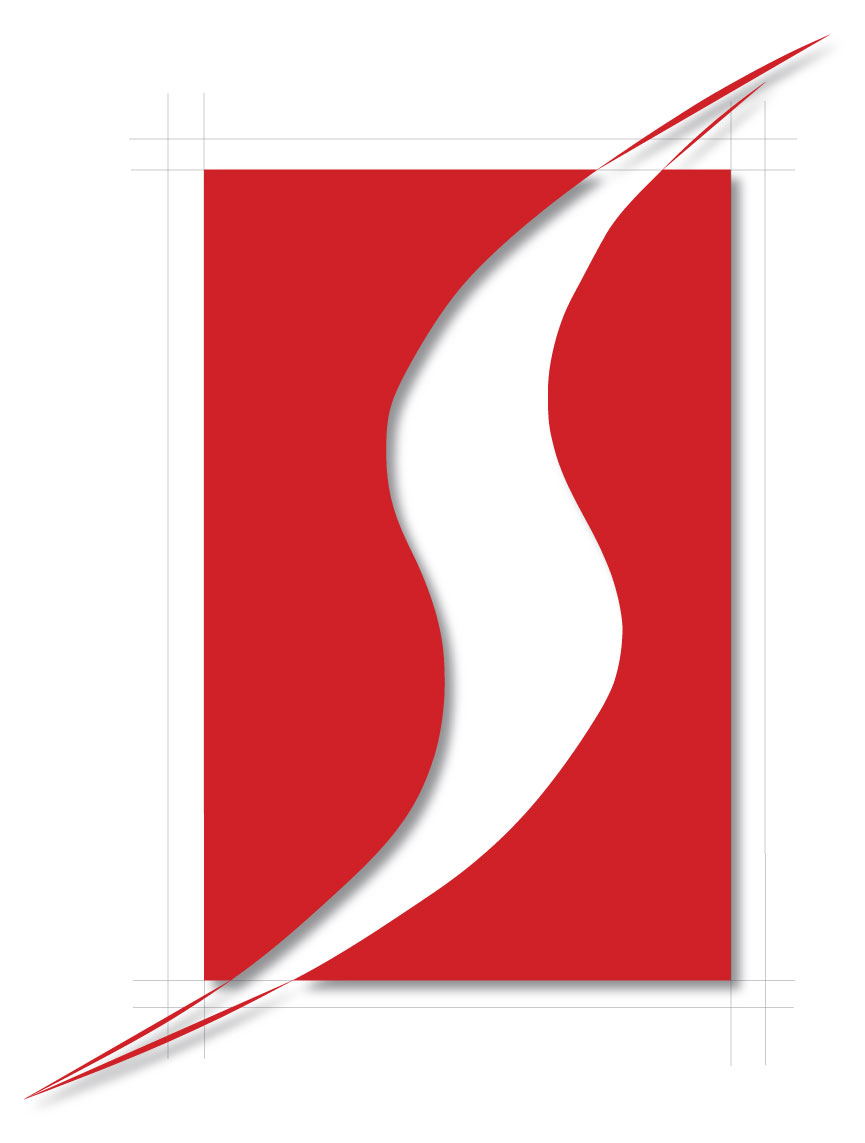 Student Shelter In Computers
Slogan : Our Aim & Mission as a Organization to Promote Information Technology , Cyber Security , Entrepreneurship Education into Young Generation , Teach , Train & Employee them in Eduction Sector , Banks & Different Industries and Build them Future Leaders.

SEO professional with a passion for everything related to search, keywords and analytic I would like this opportunity to work with a progressive company. I currently worked as an SEO in USA with American Companies Like SMX , Google , Bing , Yahoo & many more, where I have really enjoyed gaining my skills in Developing Effective SEO Campaigns based on thorough research and analysis, and creative problem-solving. Now I am ready for the next challenge in my career. Best SEO training in Lahore is offered by Student Shelter in Computers. SEO course in Lahore is covered at advanced level. SEO Training in Pakistan is Google SEO training course 2022. SEO is a buzz word in digital marketing. Learn how to rank your website at the top of search engines like Google, earn online, work from home, earn a livelihood as an expert. Search Engine Optimization (SEO) is more important than ever, if you're interested in driving targeted traffic to your website. We'll share the strategies for creating an effective SEO campaign that improves your online visibility and brings potential customers to your company website. Student Shelter In Computers is the best seo training institute in Lahore Pakistan
What is SEO Search Engine Optimization?
Search Engine Optimization SEO Training in Lahore Pakistan refers to the process of improving the position that your website appears at in the "organic" search results returned by sites such as Google. As a general rule of thumb, sites that appear higher up in the results will get more traffic to their pages, and so potentially more business. Your goal is to get to page one and ideally to position one, but whether that is feasible largely depends on the market that you are operating in. If you're in the mobile phone space or travel, you'll be fighting a losing battle unless you've got a sizeable budget to spend. However, if you're offering a niche product or a service in a defined geographical area, you stand a pretty good chance of at least getting to page one if you are patient and follow these basic principles. Keyword rich content.
One of the key tools that search providers such as Google and Microsoft (Bing) employ to determine your rankings are "spiders". A spider is a piece of software that crawls the web in a methodical, automated manner. They browse your website (and everyone else's) to identify the actual copy written on the page along with things like use of key words and phrases. This data is then used to determine the relevance of your site when someone enters a keyword or phrase into Google, Bing or any other search engine. With this in mind, you need to consider the search habits of your target audience, and ensure that the terms they might use to find your business are reflected on your pages. For example, if you offer physiotherapy services, your website content should include words or phrases that people may search for, such as "massage", or specific problems such as "lower back pain". Remember that text included in images cannot be crawled by spiders, although alternative text associated with the images is, so you may wish to revisit the design of some of your pages. A useful free tool for identifying your keywords is the Google AdWords keyword tool. This is designed to help prospective advertisers identify the most relevant keywords for their chosen market, but it is also very helpful when writing copy for your website.

Once you have identified your keywords, ensure that they appear in the body of your pages, as well as in the metadata of your page, which is the unseen data that gives the spiders key information about your page. This can either be done by yourself, with a little knowledge of HTML and access to your server, or it can be done by your web designer. In this current age, many businessman or website developers want their page to be on the every first pages of numerous search engines as Google or Bing. We at Student Shelter In Computers SEO Training Course in Lahore make sure that it happens. Our teams of experts are relied on a daily basis for a variety of SEO content etc. We provide services to build up on-page SEO, link development, Website SEO Audit, SEO Content Writing, Code Optimization and much more. We create such links which can help to build up the ranking of your page in a way to bring it to the top pages in any search engine. This can lead to better view and rank and helps to make your business most developed and well advertised.
Search engine optimization (SEO) is the process of affecting the visibility of a website or a web page in a web search engine's unpaid results often referred to as "natural", "organic", or "earned" results. In general, the earlier (or higher ranked on the search results page), and more frequently a site appears in the search results list, the more visitors it will receive from the search engine's users; these visitors can then be converted into customers. SEO may target different kinds of search, including image search, local search, video search, academic search, news search, and industry-specific vertical search engines. As an Internet marketing strategy, SEO considers how search engines work, what people search for, the actual search terms or keywords typed into search engines and which search engines are preferred by their targeted audience. Optimizing a website may involve editing its content, HTML, and associated coding to both increase its relevance to specific keywords and to remove barriers to the indexing activities of search engines. Promoting a site to increase the number of backlinks, or inbound links, is another SEO tactic , mobile search had surpassed desktop search. Google is developing and pushing mobile search as the future in all of its products. In response, many brands are beginning to take a different approach to their internet strategies.
Student Shelter In Computers SEO training institute in Lahore where project based professional SEO training is imparted. Other hardworking and brilliant students have developed their SEO Companies in Lahore. Best SEO training course in Lahore is designed explicitly to empower the students get a grip on the subject of Search Engine Optimization. Students first choice is Student Shelter In Computers for professional SEO training in Lahore. Are you wondering to be the best SEO expert in Lahore Pakistan? If your answer is yes! You are on the right place. Student Shelter In Computers is one of the famous institutes for SEO training in Pakistan. We strive to offer best SEO training classes in Lahore Pakistan and that is the only motivation behind all our zeal and enthusiasm. Make your bright future select your career in the field of Search Engine Optimization.

What is SMM Social Media Marketing?
Social Media Marketing SMM Training in Lahore Pakistan. Using social media for marketing can enable small business looking to further their reach to more customers. Your customers are interacting with brands through social media, therefore, having a strong social media marketing plan and presence on the web is the key to tap into their interest. If implemented correctly, marketing with social media can bring remarkable success to your business. Social Media Marketing SMM training course in Lahore is the use of social media platforms and websites to promote a product or service. Most of these social media platforms have their own built-in data analytics tools, which enable companies to track the progress, success, and engagement of ad campaigns. Companies address a range of stakeholders through social media marketing including current and potential customers, current and potential employees, journalists, bloggers, and the general public. On a strategic level, social media marketing includes the management of the implementation of a marketing campaign, governance, setting the scope (e.g. more active or passive use) and the establishment of a firm's desired social media "culture" and "tone". To use social media effectively, firms should learn to allow customers and Internet users to post user-generated content e.g., online comments, product reviews, etc.
How social media marketing helps businesses? To get the right answer you have to ask the right question! Internet usage in today's world has increased the influence of social media training Lahore among youth and adults. Student Shelter In Computers has decided to introduce a new course i.e. SMM Social Media Marketing Training Institute in Lahore. This interesting course will develop your own skills and knowledge in generating a large audience. In social media marketing classes, you will learn financially savvy ways of promoting your direct sales business domestically as well as globally. With the help of this training, you could learn the art of promoting your products at Twitter, Facebook, LinkedIn, Instagram and Pinterest. A Pinterest course will equip you with know-how of pinterest only; Twitter training will only teach you how to write tweets for business on Twitter, Linkedin training will show you how to use linkedin to best advantage, and similar is the scenario with Instagram training and Facebook training in Lahore Pakistan; but if you complete a comprehensive Social Media training then you will master all these skills and become social media marketing expert. "Social Media Marketing." SMM refers to marketing done through social media or social networking websites. While most companies and organizations have their own websites, it can be difficult to reach users who do not already know about the organization. Therefore, many organizations have found it useful to also develop a presence on "Web 2.0" websites, such as Facebook, LinkedIn, and Twitter as well. Social media marketing provides a low cost way for businesses to reach large numbers of users and gain brand recognition. Since social networking websites already have large established online communities, businesses and organizations can gain exposure by simply joining these websites. Organizations can create custom social media profiles, then build their own communities within these sites by adding users as friends or followers. Many companies attract users by posting frequent updates and providing special offers through their social media profile pages. While SMM is a powerful online marketing tool, it is typically used to supplement other online marketing methods rather than replace them. Since just about any company or business and join a social networking website, it can be difficult to stand out from the crowd. Therefore, most companies still rely on Web advertising and search engine optimization SEO to generate traffic to the their websites.
Student Shelter In Computers Social Media Marketing SMM training institute in Lahore where project based professional SMM training is imparted. Other hardworking and brilliant students have developed their SMM Companies in Lahore. Best Social Media Marketing SMM training course in Lahore is designed explicitly to empower the students get a grip on the subject of Search Engine Optimization. Students first choice is Student Shelter In Computers for Professional Social Media Marketing SMM training in Lahore. Are you wondering to be the best SMM expert in Lahore Pakistan? If your answer is yes! You are on the right place. Student Shelter In Computers is one of the famous institutes for Social Media Marketing SMM training in Pakistan. We strive to offer best Social Media Marketing SMM training in Pakistan and that is the only motivation behind all our zeal and enthusiasm. Make your bright future select your career in the field of Social Media Marketing.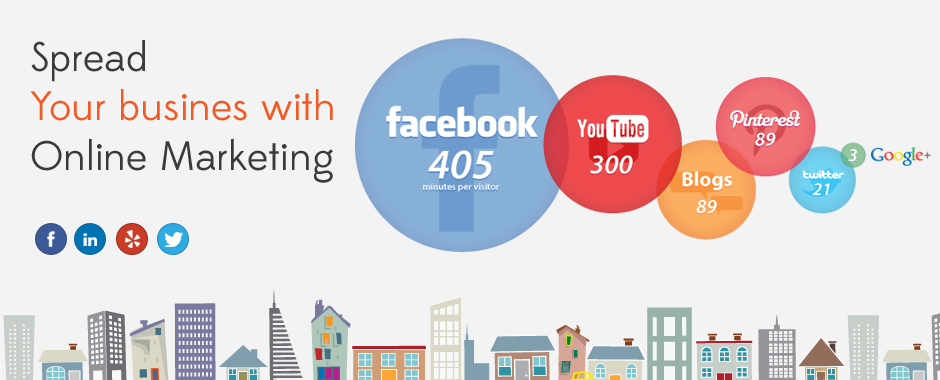 How to Use Social Media Marketing: Know Your Platform
We've put together a brief overview about how to use social media for marketing according to each platform's unique environment. Various social media marketing sites will require different techniques, so develop a unique strategy tailored for each platform.
Facebook: Facebook casual, friendly environment requires an active social media marketing strategy that begins with creating a Facebook Business Fan Page. You will want to pay careful attention to layout, as the visual component is a key aspect of the Facebook experience. Social media marketing for business pages revolves around furthering your conversation with audiences by posting industry-related articles, images, videos, etc. Facebook is a place people go to relax and chat with friends, so keep your tone light and friendly.
Google+: Google+ is the new Facebook competitor, and it promotes the same fun, casual atmosphere. On Google+ you can upload and share photos, videos, links, and view all your +1s. Also take advantage of Google+ circles, which allow you to segment your followers into smaller groups, enabling you to share information with some followers while barring others. For example, you might try creating a "super-fan" circle, and share special discounts and exclusive offers only with that group. You can also try hosting video conferences with Hangouts and experiment using the Hangout feature in some fun, creative ways. Some social media marketing ideas: if you're a salon, host a how-to session on how to braid your hair. If you own a local bookstore, try offering author video chats. If you're feeling adventurous, invite your +1s to your Google+ Community. Google+ Communities will allow you to listen into your fan's feedback and input, truly putting the social back into social media.
Pinterest: Pinterest is the latest in social media marketing trends. Pinterest's image-centered platform is ideal for retail, but anyone can benefit from using Pinterest for social media purposes. Pinterest allows small businesses to showcase their own product offerings while also developing their own brand's personality with some unique pinboards.
Twitter: Twitter is the social media marketing tool that lets you broadcast your updates across the web. Follow tweeters in your industry or related fields, and you should gain a steady stream of followers in return. Mix up your official-related tweets about specials, discounts, and news updates with some fun and quirky tweets interspersed. Be sure to retweet when a customer has something nice to say about you, and don't forget answer people's questions when possible. Using Twitter as a social media marketing tool revolves around dialog and communication, so be sure to interact as much as possible
Linkedin: Linkedin is one of the more professional social media marketing sites. Linkedin Groups is a great venue for entering into a professional dialog with people in similar industries and provides a place to share content with like-minded individuals. Encourage customers or clients to give your business a recommendation on your Linkedin profile. Recommendations makes your business appear more credible and reliable for new customers. Also browse the Questions section of Linkedin; providing answers helps you get established and earns trust.
YouTube: YouTube is the number one place for creating video content, with can be an incredibly powerful social media marketing tool. Many businesses try to create video content with the aim of having their video "go viral," but in reality those chances are pretty slim. Instead, focus on creating useful, instructive "how-to" videos. These how-to videos also have the added benefit of ranking on the video search results of Google, so don't under-estimate the power of video content!
Reddit: Reddit, or similar social media platforms such as Stumble Upon or Digg, are ideal for sharing compelling content. With over 2 billion page views a month, Reddit has incredible social media marketing potential, but marketers should be warned that only truly unique, interesting content will be welcomed. Posting on Reddit is playing with fire submit spammy or overtly sales-focused content and your business could get berated by this extremely tech-savvy community. If you have content you believe the Reddit community (majority is young, geeky, liberal, and internet-obsessed) would enjoy, you could reap tremendous benefits and earn valuable traffic.
Foursquare: Foursquare is a location-based social networking website, where users can check into locations via a Swarm app on their smart phones. Foursquare allows businesses to create a page or create a new/claim an existing venue.

What is SEM Search Engine Marketing?
Search Engine Marketing SEM Training in Lahore Pakistan, or SEM, is one of the most effective ways to grow your business in an increasingly competitive marketplace. With millions of businesses out there all vying for the same eyeballs, it's never been more important to advertise online, and search engine marketing is the most effective way to promote your products and grow your business. Search engine marketing is the practice of marketing a business using paid advertisements that appear on search engine results pages (or SERPs). Advertisers bid on keywords that users of services such as Google and Bing might enter when looking for certain products or services, which gives the advertiser the opportunity for their ads to appear alongside results for those search queries. These ads, often known by the term pay-per-click ads, come in a variety of formats. Some are small, text-based ads, whereas others, such as product listing ads (PLAs, also known as Shopping ads) are more visual, product-based advertisements that allow consumers to see important information at-a-glance, such as price and reviews. Search engine marketing's greatest strength is that it offers advertisers the opportunity to put their ads in front of motivated customers who are ready to buy at the precise moment they're ready to make a purchase. No other advertising medium can do this, which is why search engine marketing is so effective and such an amazingly powerful way to grow your business.
Student Shelter In Computers Search Engine Marketing SEM training institute in Lahore where project based professional SEM training is imparted. Other hardworking and brilliant students have developed their SMM Companies in Lahore. Best Search Engine Marketing SEM training course in Lahore is designed explicitly to empower the students get a grip on the subject of Search Engine Optimization. Students first choice is Student Shelter In Computers for Professional Search Engine Marketing SEM training in Lahore. Are you wondering to be the best SEM expert in Lahore Pakistan? If your answer is yes! You are on the right place. Student Shelter In Computers is one of the famous institutes for Search Engine Marketing SEM training in Pakistan. We strive to offer best Search Engine Marketing SEM training in Pakistan and that is the only motivation behind all our zeal and enthusiasm. Make your bright future select your career in the field of Search Engine Marketing.

What is SMO Social Media Optimization?
SMO stands for Social Media Optimization SMO Training in Lahore Pakistan , includes all processes to increase the visibility of a website in social networks (Facebook, Twitter, LinkedIn, Google+ YouTube etc.) increasing the links pointing to your website, and therefore increasing SERP positioning. Social media optimization (SMO) is the use of a number of social media outlets and communities to generate publicity to increase the awareness of a product, service brand or event. Types of social media involved include RSS feeds, social news and bookmarking sites, as well as social networking sites, such as Twitter, and video sharing websites and blogging sites. SMO is similar to search engine optimization, in that the goal is to generate web traffic and to a site and increase awareness for a website. In general, social media optimization refers to optimizing a website and its content to encourage more users to use and share links to the website across social media and networking sites. SMO also refers to software tools that automate this process, or to website experts who undertake this process for clients. The goal of SMO is to strategically create interesting online content, ranging from well-written text to eye-catching digital photos or video clips that encourages and entices people to engage with a website and then share this content, via its weblink, with their social media contacts and friends. Common examples of social media engagement are "liking and commenting on posts, retweeting, embedding, sharing, and promoting content. Social media optimization is also an effective way of implementing online reputation management (ORM), meaning that if someone posts bad reviews of a business, a SMO strategy can ensure that the negative feedback is not the first link to come up in a list of search engine results.
Student Shelter In Computers Social Media Optimization SMO training institute in Lahore where project based professional SMO training is imparted. Other hardworking and brilliant students have developed their SMO Companies in Lahore. Best Social Media Optimization SMO training course in Lahore is designed explicitly to empower the students get a grip on the subject of Social Media Optimization. Students first choice is Student Shelter In Computers for Professional Social Media Optimization SMO training in Lahore. Are you wondering to be the best SMO expert in Lahore Pakistan? If your answer is yes! You are on the right place. Student Shelter In Computers is one of the famous institutes for Social Media Optimization SMO training in Pakistan. We strive to offer best Social Media Optimization SMO training in Pakistan and that is the only motivation behind all our zeal and enthusiasm. Make your bright future select your career in the field of Social Media Optimization.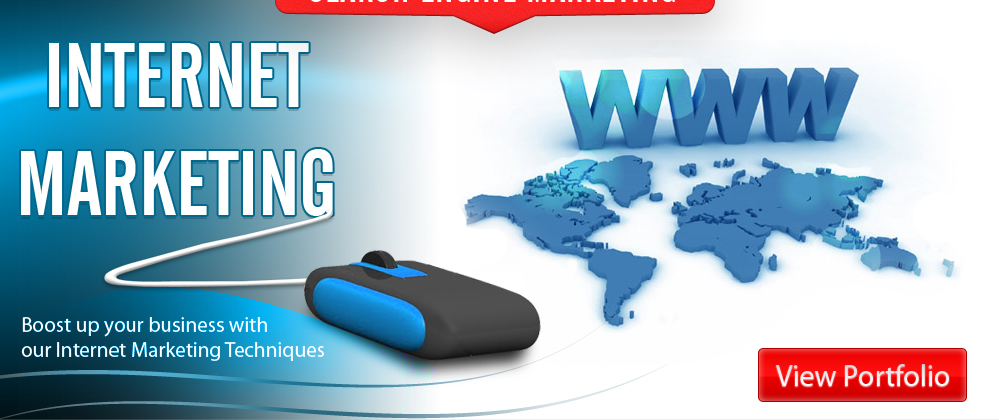 What is Internet Marketing?
Internet marketing training in Lahore, or online marketing, is evolving into a broader mix of components a company can use as a means of increasing sales - even if your business is done completely online, partly online, or completely offline. The decision to use Internet marketing as part of a company's overall marketing strategy is strictly up to the company of course, but as a rule, Internet marketing is becoming an increasingly important part of nearly every company's marketing mix. For some online businesses, it is the only form of marketing being practiced. Communicate a company's message about itself, its products, or its services online. Student Shelter In Computers offer Internet Marketing Course training in Lahore Pakistan, Conduct research as to the nature (demographics, preferences, and needs) of existing and potential customers. Sell goods, services, or advertising space over the Internet. Setting up a website , consisting of text, images and possibly audio and video elements used to convey the company's message online, to inform existing and potential customers of the features and benefits of the company's products and/or services. The website may or may not include the ability to capture leads from potential customers or directly sell a product or service online. Websites can be the Internet equivalents of offline brochures or mail order catalogs and they are a great way to establish your business identity. Search Engine Marketing (SEM), which is marketing a website online via search engines, either by improving the site's natural (organic) ranking through search engine optimization (SEO), buying pay-per-click (PPC) ads or purchasing pay-for-inclusion (PFI) listings in website directories, which are similar to offline yellow page listings.
Email marketing, which is a method of distributing information about a product or service or for soliciting feedback from customers about a product or service through Email. Email addresses of customers and prospective customers may be collected or purchased. Various methods are used, such as the regular distribution of newsletters or mass mailing of offers related to the company's product or services. Email marketing is essentially the online equivalent of direct mail marketing. Online Marketing Course training in Lahore Pakistan , Banner advertising, which is the placement of ads on a website for a fee. The offline equivalent of this form of online marketing would be traditional ads in newspapers or magazines. Online press releases, which involve placing a newsworthy story about a company, its website, its people, and/or its products/services with on online wire service. Blog marketing, which is the act of posting comments, expressing opinions or making announcements in a discussion forum and can be accomplished either by hosting your own blog or by posting comments and/or URLs in other blogs related to your product or service online. which involves writing articles related to your business and having them published online on syndicated article sites. These articles then have a tendency to spread around the Internet since the article services permit re-publication provided that all of the links in the article are maintained. Article marketing can result in a traffic boost for your website, and the distribution of syndicated articles can promote your brand to a wide audience., which can involve social networks like Twitter, LinkedIn, Facebook and social book marking sites like Digg.
Student Shelter In Computers Internet Marketing training institute in Lahore where project based professional Internet Marketing training is imparted. Other hardworking and brilliant students have developed their Internet Marketing Companies in Lahore. Best Internet Marketing training course in Lahore is designed explicitly to empower the students get a grip on the subject of Internet Marketing. Students first choice is Student Shelter In Computers for professional Internet Marketing training in Lahore. Are you wondering to be the best Internet Marketing expert in Lahore Pakistan? If your answer is yes! You are on the right place. Student Shelter In Computers is one of the famous institutes for Internet Marketing training in Pakistan. We strive to offer best Internet Marketing training in Pakistan and that is the only motivation behind all our zeal and enthusiasm. Make your bright future select your career in the field of Internet Marketing.
Internet Marketing combines the creative and technical aspects of the Internet with design, development, advertising, and marketing part of a business. It consists of search engine marketing, display advertising, email marketing, affiliate marketing, interactive advertising, viral marketing, social media advertising, mobile advertising, etc. The main aim of this internet marketing course is to make students learn about the alternative marketing choices to be considered in planning a marketing program that may involve the Internet. The Internet can play many important roles within a traditional marketing effort and it can also serve as the foundation of a firm's marketing effort. Although the Internet is increasingly prominent in successful marketing programs, recent developments have shown that it is not an easy ticket to success. Marketing and ecommerce professionals today need a good understanding of which marketing objectives can be achieved using electronic tools and which objectives are best approached by the traditional means. Marketing is about anticipating and satisfying the buyers' needs. The purpose of this internet marketing course is to acquaint you with the special behavioral considerations for buyers that emerge when the Internet plays a role in the firm's marketing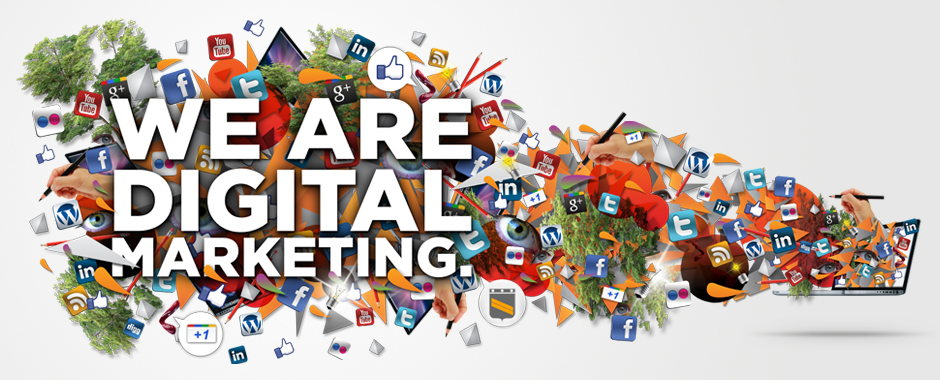 What is Digital Marketing?
Digital marketing training Course in Lahore Pakistan, is an umbrella term for all of your online marketing efforts. Businesses leverage digital channels such as Google search, social media, email, and their websites to connect with their current and prospective customers. Student Shelter In Computers offers a wide range of professional training courses in Pakistan to successfully prepare all students for their future. Professional courses are designed to get a job in a reputed organization right after the training. We strive to be the Best Digital marketing training institute in Lahore Pakistan providing education and training to earn a livelihood. We enhance knowledge and skills, make the students familiar with the practical world and automate the business workflows in the best manner. Join Digital Marketing Course to beat the competition and earn profits online. Being a professional in market, Student Shelter In Computers has introduced digital marketing courses in Pakistan with the vision of serving gifted and talented students in a way beyond brilliance. In the business world, online marketing courses not only develop strong competition in the market but also boost the power of online sales. The certified digital marketing course makes you aware about the most effective internet marketing strategies and techniques to promote your business globally. Digital marketing, also called online marketing, is the promotion of brands to connect with potential customers using the internet and other forms of digital communication. This includes not only email, social media, and web-based advertising, but also text and multimedia messages as a marketing channel.
Student Shelter In Computers offers best Digital Marketing Courses in Pakistan. Get Social Media Training in Lahore, covering internet marketing using Linkedin, Instagram, Facebook, Twitter, Pinterest. Globally, Digital Marketing Courses cover Search Engine Optimization (SEO), Search Engine Marketing (SEM) also known as Pay per Click (PPC), Email Marketing, SMS Marketing, Social Media Marketing (SMM) and Social Media Optimization (SMO). We cover Social Media Marketing (SMM) and Social Media Optimization (SMO) in depth. However other aspects of Digital Marketing will be added gradually in this training. Search Engine Optimization (SEO) is offered as a separate course at Student Shelter In Computers. We have a long list of successful SEO candidates who has established their SEO business after right after the completion of SEO Training from Student Shelter In Computers Lahore. Student Shelter In Computers offers best digital marketing courses in Pakistan covering Facebook Training, Linkedin Training, Instagram Training, Twitter Training, Pinterest Course. Get Social Media Training in Lahore.
Student Shelter In Computers Digital Marketing training institute in Lahore where project based professional Digital Marketing training is imparted. Other hardworking and brilliant students have developed their Digital Marketing Companies in Lahore. Best Digital Marketing training course in Lahore is designed explicitly to empower the students get a grip on the subject of Digital Marketing. Students first choice is Student Shelter In Computers for professional Digital Marketing training in Lahore. Are you wondering to be the best Digital Marketing expert in Lahore Pakistan? If your answer is yes! You are on the right place. Student Shelter In Computers is one of the famous institutes for Digital Marketing training in Pakistan We strive to offer best Digital Marketing training in Pakistan and that is the only motivation behind all our zeal and enthusiasm. Make your bright future select your career in the field of Digital Marketing. Any marketing that uses electronic devices and can be used by marketing specialists to convey promotional messaging and measure its impact through your customer journey. In practice, digital marketing typically refers to marketing campaigns that appear on a computer, phone, tablet, or other device. It can take many forms, including online video, display ads, search engine marketing, paid social ads and social media posts. Digital marketing is often compared to "traditional marketing" such as magazine ads, billboards, and direct mail. Oddly, television is usually lumped in with traditional marketing.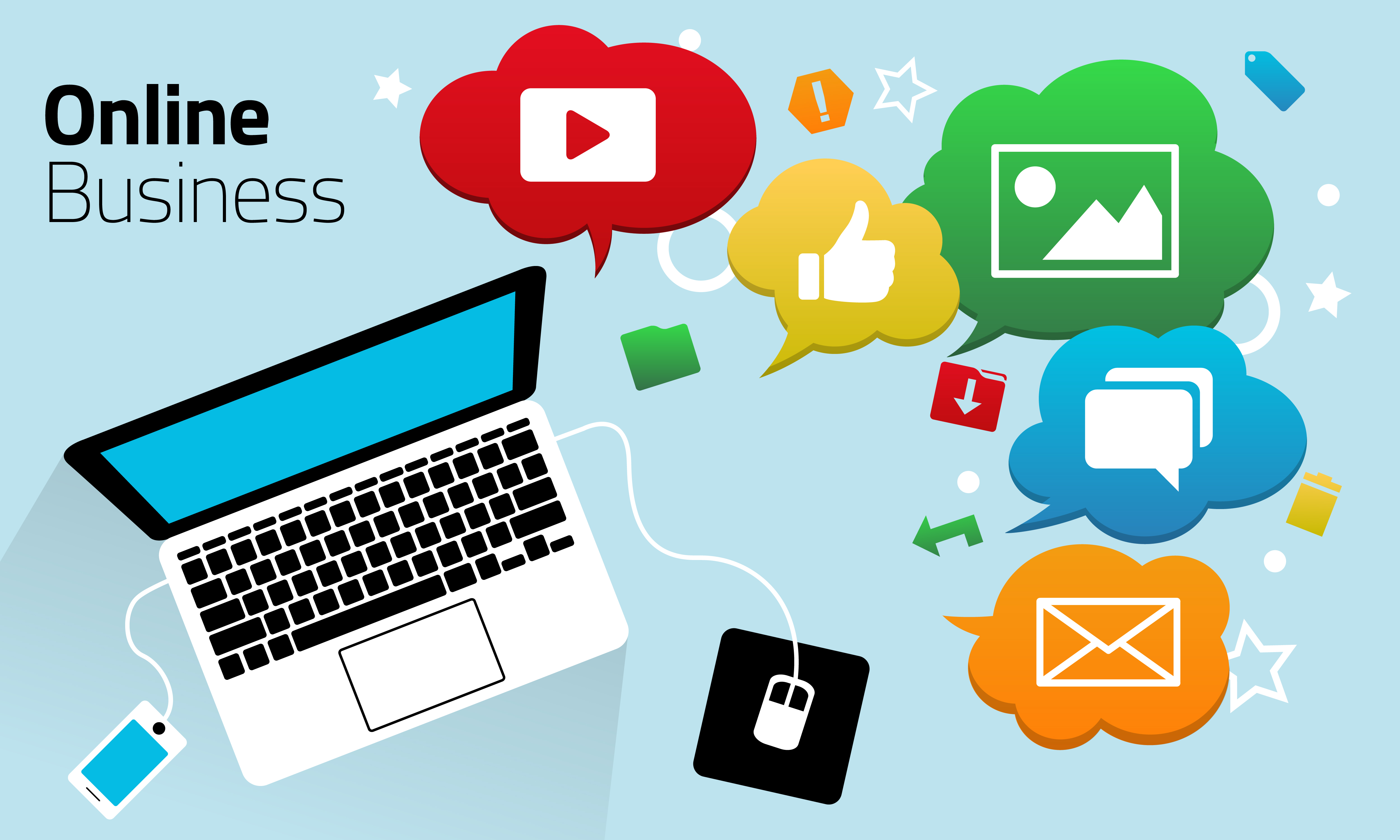 Online Business Training Course in Lahore Pakistan By Student Shelter In Computers
Online Business promotion are incorporated in Social Media sites. It is obvious that products or services of social interest can attain effective traffic through social media. However, social media facilitate to connect with people with similar interests or people engaged in specific field.
So, if you are B2B Business-to-Business or B2C Business-to-Consumer, you can add people related to your business, people who need your services or machines. It is essential to utilize social media sensibly so that you can reach to targeted audience and present your business features.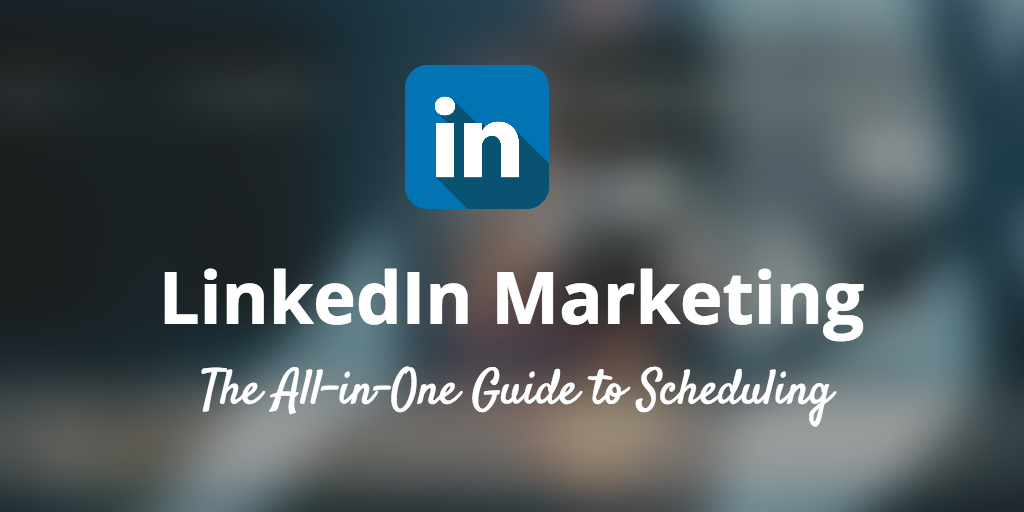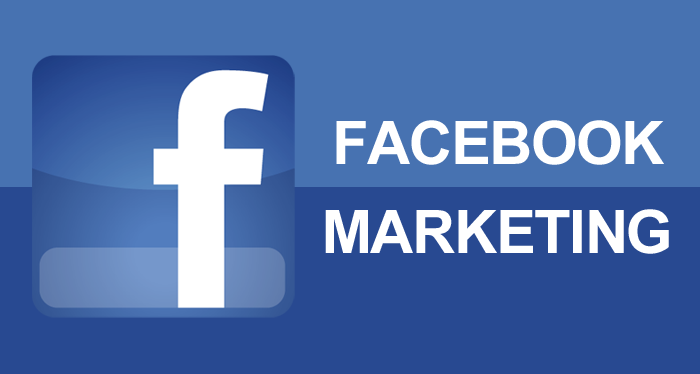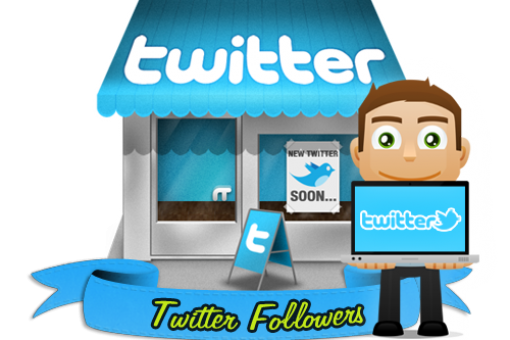 Online Earning Training Course in Lahore Pakistan By Student Shelter In Computers
Course Contents; Basic & Advance Training
01. Digital Marketing Overview
02. Google Online Advertisement
03. Website Creation (WordPress)
04. Search Engine Optimization (SEO)
05. Search Engine Marketing (SEM)
06. Social Media Marketing (SMM)
07. E-Commerce Branding
08. E-mail Marketing
09. Super Blogging
10. Online Advertising
11. Mobile Marketing
12. YouTube Marketing
13. Content Marketing
14. Bing Analytics
15. Google Analytics
16. Affiliate Marketing
17. Search Marketing Optimization (SMO)
18. Freelancing
19. Internet Marketing
20. Facebook Marketing
21. Google Plus Marketing
22. Linkedin Marketing
23. Pinterest Marketing
24. Instagram Marketing
25. Tumblr Marketing
26. WordPress Marketing
27. Blogging
28. Twitter Marketing
29. Facebook Group Marketing
30. G+ Community Marketing
31. Whatsapp Marketing
32. Reddit Marketing
33. Foursqure Marketing
34. Job Portal Marketing
35. Banner Advertising
36. Link Building Platforms
37. Pay Per Click (PPC)
38. Advance SEO
39. Online Marketing Strategies
40. SEO Keyword Research
41. OLX Classified Advertisement
42. Personal Branding
43. Fiver Marketing
44. Advertising & Marketing Blog
45. Video Marketing
46. Key Planners
47. Website Marketing
48. Advertising on Search Engines
49. Freelancing Marketing
50. Motivation Videos Marketing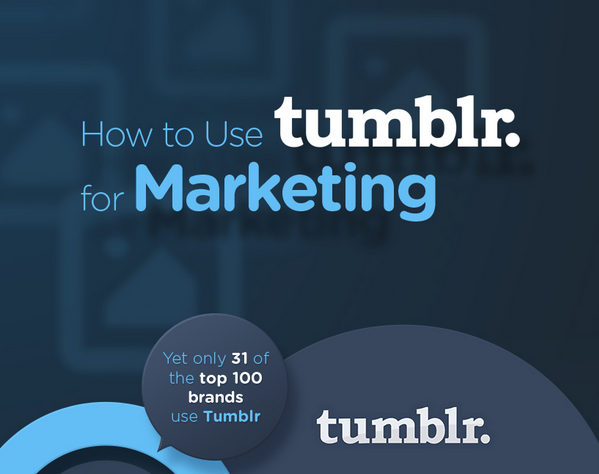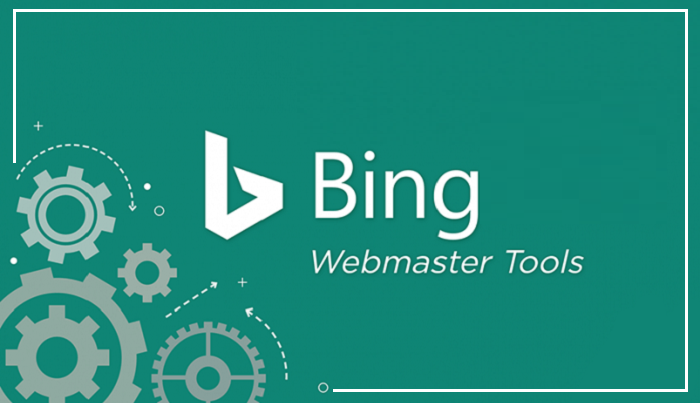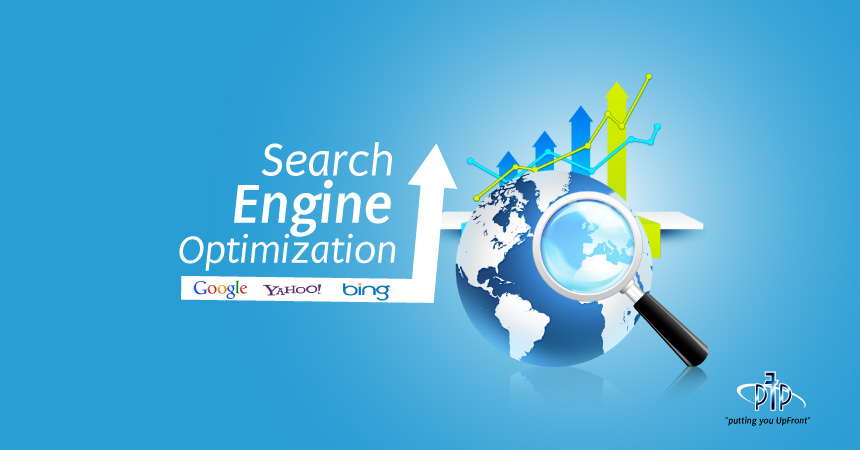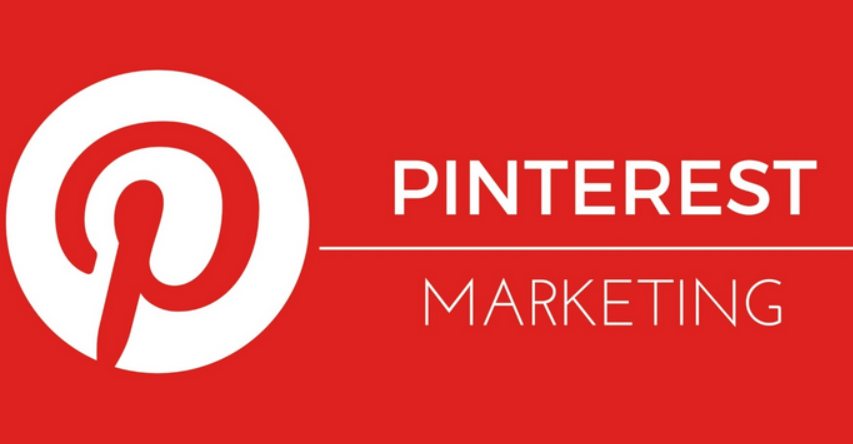 What is Content Marketing?
Content Marketing Training in Lahore Pakistan , Content marketing is the creation and distribution of online content designed to attract and engage an audience. Unlike traditional marketing, content marketing has no sales pitch. It does not try to directly advertise or sell a particular brand, product or service. Rather, it aims to capture mindshare with valuable, relevant information that is educational, entertaining and/or emotionally satisfying. In this way, content marketing succeeds in creating interest and awareness of the brand and its offerings. The best kind of content marketing gently leads the audience to convert their interest into some form of online action - whether clicking on a website link, downloading a whitepaper or brochure, requesting a demo, or contacting a sales rep. In recent years, content marketing has exploded, with 89% of B2B marketers currently using content marketing. The reason? The internet. The shift to online media, and more recently, to mobile, means that audiences are consuming content in new and savvy ways. This has led to brands big and small developing comprehensive content strategies with allocated marketing budgets. Another reason? People are just not that into ads. people trust text ads less than any other content medium, especially on mobile. What's more, on the list of trusted mediums, editorial content outranked ads on all traditional channels, including TV, radio, billboards, newspapers and magazines.
Content marketing is advantageous for three main reasons:

Cost efficiency. Overall, content marketing is generally much less expensive to manage than a comparable traditional advertising strategy. You won't have to pay for ad space via media buys, and there are many distribution methods that are completely free. The only costs you'll incur are those associated with content development and promotion, which are still relatively low.
Permanence and scale. All the content you create, assuming it's evergreen, will last forever, and can continue yielding value for your site. Content marketing is also highly scalable, meaning you can rapidly grow your strategy from entry-level to market-dominating by increasing your budget and time spent.
Multi-use functionality. Content marketing is also useful because it ties in to multiple other strategies. For example, it complements and improves your social media strategy, supports SEO, can be used for email marketing, and can even improve your conversion rates.
Our Specialties:

• SEO Keyword Research
• SEO Keyword Analysis
• SEO Ranking Analysis
• SEO Competitor Analysis
• Social Media Optimization
• Internet Marketing
• How to increase Web-traffic
• On site & off site Optimization with latest Trends & Techniques
• Social Media Marketing
• Link building
• Online Marketing Strategies
• HTML and CSS Validation to W3C Standards
• Blogging
• Complete ONLINE Advertisement Training:
• Basic SEO (search Engine Optimization):
• Intermediate SEO (search Engine Optimization)
• Advance SEO (search Engine Optimization)
• SMM: (Social Media Marketing)
• SMO (Social Media Optimization)
• PPC ( Pay Per Click) Google Advertisement

Google Products , Yahoo Products , Facebook Products , Youtube Products , Earn Online , Make Money Online

Social Media Marketing Tools & Websites
1. AddThis - AddThis is a
web-tracking technology company that offers a wide range of social media and content tools -- from responsive sharing buttons to custom follow buttons to recommended content plugins -- designed to help you increase engagement on your website and earn more followers on social media.
2. AMA - AMA is an acronym for "ask me anything," which originated in a popular subreddit where users will use the term to prompt questions from other users. Since its inception, the term has gone on to be used in other online social settings, such as this discussion on Inbound.org.
3. Algorithm - An algorithm is a set of formulas developed for a computer to perform a certain function. This is important in the social sphere as the algorithms sites like Facebook and Google use are critical for developing content promotion strategies.
4. Application Programming Interface (API) - An API is a documented interface that allows one software application to interact with another application. An example of this is the Twitter API.
5. Avatar - An avatar is an image or username that represents a person online, most often within forums and social networks.
6. Bitly - Bitly is a free URL shortening service that provides statistics for the links users share online. Bitly is popularly used to condense long URLs to make them easier to share on social networks such as Twitter.
7. Bio - A bio on social media refers to a short bit of explainer text that explains who the user is. To see some examples, check out this roundup of some of the most amusing bios on Twitter.
8. Blog - Blog is a word that was created from two words: "web log." Blogs are usually maintained by an individual or a business with regular entries of content on a specific topic, descriptions of events, or other resources such as graphics or video. "Blog" can also be used as a verb, meaning to maintain or add content to a blog.
9. Blogger - Blogger is a free blogging platform owned by Google that allows individuals and companies to host and publish a blog typically on a subdomain. Example: yourblogname.blogspot.com
10. Blog Talk Radio - Blog Talk Radio is a free web application that allows users to host live online radio shows.
11. BoardReader - BoardReader is a free search engine that allows users to search for keywords only in posts and titles of online forums, a popular form of social networking.
12. Bookmarking - Bookmarking online follows the same idea of placing a bookmark in a physical publication -- you're simply marking something you found important, enjoyed, or want to continue reading later. The only difference online is that it's happening through websites using one of the various bookmarking services available, such as Pocket, or right within your browser.
13. Canva - Canva is an easy-to-use design tool for non-designers and designers alike. The tool offers several templates that adhere to the required dimensions for sharable social images on Twitter, Facebook, Instagram, etc.
14. Chat - Chat can refer to any kind of communication over the internet but traditionally refers to one-to-one communication through a text-based chat application, commonly referred to as instant messaging (IM) applications.
15. Circles - Circles are clusters of a user's friends, colleagues, family, or connections on Google+. You get to choose who goes in what Circle, and when you want to share content with only these individuals, you include that specific Circle in your post's sharing options.
16. Clickbait - Clickbait is a term to describe marketing or advertising material that employs a sensationalized headline to attract clicks. They rely heavily on the "curiosity gap" by creating just enough interest to provoke engagement.
17. Clickthrough Rate - Clickthrough rate is a common social media metric used to represent the number of times a visitor clickthrough divided by the total number of impressions a piece of content receives.
18. Collective Intelligence - Collective intelligence is a shared intelligence that emerges from the collaboration and competition of many individuals and appears in consensus decision-making in social networks.
19. Comment - A comment is a response that is often provided as an answer or reaction to a blog post or message on a social network.
20. Compete - Compete is a web-based application that offers users and businesses web analytics. It also enables people to compare and contrast the statistics for different websites over time.
21. Community Manager - The community manager is responsible for building and managing the online communications for a business in an effort to grow an online community.
22. Connections - The LinkedIn equivalent of a Facebook 'friend' is a 'connection.' Because LinkedIn is a social networking site, the people you are connecting with are not necessarily people you are friends with, but rather professional contacts that you've met, heard speak, done business with, or know through another connection. Connections are categorized by: 1st degree, 2nd degree, and 3rd degree.
23. Conversion Rate - Conversion rate refers to a common metric tracked in social media that is the percentage of people who completed an intended action (i.e. filling out a form, following a social account, etc.).
24. Craigslist - Craigslist is a popular online commerce site in which users sell a variety of goods and services to other users. The service has been credited for causing the reduction of classified advertising in newspapers across the United States.
25. Creative Commons - Creative Commons is a nonprofit corporation dedicated to making it easier for people to share and build upon the work of others, consistent with the rules of copyright. It provides free licenses and other legal tools to mark creative work with the freedom the creator wants it to carry, so others can share, remix, use commercially, or any combination thereof.
26. Crowdsourcing - Crowdsourcing, similar to outsourcing, refers to the act of soliciting ideas or content from a group of people, typically in an online setting.
27. Delicious - Delicious is a free online bookmarking service that lets users save website addresses publicly and privately online so they can be accessed from any device connected to the internet and shared with friends.
28. Digg - Digg is a social news website that allows members to submit and vote for articles. Articles with the most votes appear on the homepage of the site and subsequently are seen by the largest portion of the site's membership, as well as other visitors.
29. Direct Message - Direct messages -- also referred to as "DMs" -- are private conversations that occur on Twitter. Both parties must be following one another to send a message.
30. Disqus - Disqus is a comment system and moderation tool for your site. This service lets you add community management and social web integration to any site on any platform.
31. Ebook - An ebook is an electronic version of a book. However, most ebooks are not actually available in print (unless you print them). These are typically published in PDF form. For marketers, ebooks commonly serve as lead generating content -- people must fill out a form to receive their ebook copy.
32. Employee Advocacy - Employee advocacy refers to the act of employees using their own social presence to increase the reach of the company and its content.
33. Endorsement - An endorsement on LinkedIn refers to an instance in which another LinkedIn user recognizes you for one of the skills you have listed on your profile.
34. Engagement Rate - Engagement rate is a popular social media metric used to describe the amount of interaction -- likes, shares, comments -- a piece of content receives.
35. Eventbrite - Eventbrite is a provider of online event management and ticketing services. Eventbrite is free if your event is free. If you sell tickets to your event, Eventbrite collects a fee per ticket.
36. Facebook - Facebook is a social media platform founded by Mark Zuckerberg in 2004. The site connects people with friends, family, acquaintances, and businesses from all over the world and enables them to post, share, and engage with a variety of content such as photos and status updates. The platform currently boasts around 1.49 billion active users.
37. Fans - Fans is the term used to describe people who like your Facebook Page.
38. Favorite - Represented by the small star icon on Twitter, favoriting a tweet signals to the creator that you liked their content or post.
39. Flash Mob - A flash mob is a large group of people who assemble suddenly in a public place, perform an unusual and pointless act for a brief time, then quickly disperse. The term flash mob is generally applied only to gatherings organized via telecommunications, social media, or viral emails.
40. Flickr - Flickr is a social network for online picture sharing. The service allows users to store photos online and then share them with others through profiles, groups, sets, and other methods.
41. Forums - Also known as a message board, a forum is an online discussion site. It originated as the modern equivalent of a traditional bulletin board, and a technological evolution of the dial-up bulletin board system.
42. Follower - In a social media setting, a follower refers to a person who subscribes to your account in order to receive your updates.
43. Follow Friday (#ff) - Follow Friday is a trend via the hashtag #ff every Friday on Twitter. Users select other usernames and tweet them with #ff in their post, meaning they recommend following those Twitter users. There is debate whether this trend is past its prime.
44. Friends - Friends is the term used on Facebook to represent the connections you make and the people you follow. These are individuals you consider to be friendly enough with you to see your Facebook profile and engage with you.
45. GaggleAMP - GaggleAMP is a social media marketing platform that provides businesses with the ability to leverage its employee's online presence to increase brand awareness and expand its reach.
46. Geotag - A geotag is the directional coordinates that can be attached to a piece of content online. For example, Instagram users often use geotagging to highlight the location in which their photo was taken.
47. GIF - GIF is an acronym for Graphics Interchange Format. In social media, GIFs serve as small-scale animations and film clips. (Check out this round up of reaction GIFs used to illustrate our excitement when Facebook announced that they were supporting their functionality.)
48. Google Chrome - Google Chrome is a free web browser produced by Google that fully integrates with its online search system as well as its other applications.
49. Google Documents - Google Documents is a group of web-based office applications that includes tools for word processing, presentations, spreadsheet analysis, etc. All documents are stored and edited online and allow multiple people to collaborate on a document in real-time.
50. Google+ - Google+ is Google's social network. It serves as a platform for users to connect with friends, family, and professionals while enabling them to share photos, send messages, and engage with content. Google uses the "+1" to serve as the equivalent to a Like on Facebook or Instagram.
51. Handle - Handle is the term used to describe someone's @username on Twitter. For example, HubSpot's Twitter handle is @HubSpot.
52. Header image - A header image refers to the large photo displayed at the top of your profile on Twitter. The header image is also commonly referred to as the banner image on LinkedIn or the cover image on Facebook.
53. Hangout - A Hangout is a video service on Google+ that allows you to video chat with up to 10 Google+ users are a time. You can name these chats, watch YouTube videos during them, open a Google Doc with colleagues, and much more.
54. Hashtag - A hashtag is a tag used on a variety of social networks as a way to annotate a message. A hashtag is a word or phrase preceded by a "#" (i.e. #InboundMarketing). Social networks use hashtags to categorize information and make it easily searchable for users.
55. HTML - HyperText Markup Language (HTML) is a programming language for web pages. Think of HTML as the brick-and-mortar of pages on the web. It provides content and structure while CSSsupplies style. HTML has changed over the years, and it is on the cusp of its next version: HTML5.
56. Impressions - An impression refers to a way in which marketers and advertisers keep track of every time ad is "fetched" and counted.
57. Inbound Marketing - Inbound marketing is a style of marketing that uses permission-based marketing techniques to get found by potential customers, convert them into leads, customers, and advocates, and analyze the process along the way. Inbound marketing leverages tactics and tools such as SEO, blogging, social media, lead generation, email marketing, lead nurturing, marketing automation, surveys, personalization, and CRM.
58. Instagram - Instagram is a photo sharing application that lets users take photos, apply filters to their images, and share the photos instantly on the Instagram network and other social networks like Facebook, Flickr, Twitter, and Foursquare. The app is targeted toward mobile social sharing, and has gained more than 300 million users.
59. Instant Messaging - Instant messaging (IM) is a form of real-time, direct text-based communication between two or more people. More advanced instant messaging software clients also allow enhanced modes of communication, such as live voice or video calling.
60. Klout - Klout is a measure of social influence. The service allows users to connect various social accounts such as Facebook, Flickr, YouTube, etc., and then provides every user with his or her Klout score. The score is out of 100 -- the higher the score, the more influence it estimates you have in the social world.
61. Like - A Like is an action that can be made by a Facebook or Instagram user. Instead of writing a comment or sharing a post, a user can click the Like button as a quick way to show approval.
62. Link Building - Link building is an aspect of search engine optimization in which website owners develop strategies to earn links to their site from other websites with the hopes of improving their search engine ranking. Blogging has emerged as a popular method of link building.
63. LinkedIn - LinkedIn is a business-oriented social networking site with over 380 million members in over 200 countries and territories. Founded in December 2002 and launched in May 2003, it is mainly used for professional networking.
64. LinkedIn Publishing - LinkedIn's publishing platform functions as a place where members can publish long-form posts that related to their professional interests and expertise. While this capability used to be limited to LinnkedIn Influencers only, the platform was opened up to everyone in 2014.
65. LinkedIn SlideShare - LinkedIn SlideShare is an online social network for sharing presentations and documents. Users can favorite and embed presentations as well as share them on other social networks such as LinkedIn, Twitter, and Facebook.
66. Listed - The act of being "listed" on Twitter refers to when a user curates a custom list of Twitter users to more easily keep tabs on their tweets.
67. Live streaming - Live streaming is the act of delivering content over the internet in real-time. This term was popularized in social media by apps such as Meerkat and Periscope.
68. Lurker - A lurker online is a person who reads discussions on a message board, newsgroup, social network, or other interactive system, but rarely or never participates in the discussion.
69. Mashup - A content mashup contains multiple types of media drawn from pre-existing sources to create a new work. Digital mashups allow individuals or businesses to create new pieces of content by combining multiple online content sources.
70. Meerkat - Meerkat is an app that allows users to stream live video from their mobile devices.
71. Meme - A meme on the internet is used to describe a thought, idea, joke, or concept that's widely shared online. It is typically an image with text above and below it, but can also come in video and link form. A popular example is the "I Can Has Cheezburger?" cat meme that turned into an entire site of memes.
72. Mention - A mention is a Twitter term used to describe an instance in which a user includes someone else's @username in their tweet to attribute a piece of content or start a discussion.
73. Native Advertising - Native content refers to a type of online advertising in which the ad copy and format adheres to the format of a regular post on the network it's being published on. The purpose is to make ads feel less like ads, and more like part of the conversation.
74. News Feed - A news feed is literally a feed full of news. On Facebook, the News Feed is the homepage of users' accounts where they can see all the latest updates from their friends. The news feed on Twitter is called Timeline.
75. Newsjacking - Newsjacking refers to the practice of capitalizing on the popularity of a news story to amplify your sales and marketing success.
76. Pandora - Pandora is a social online radio station that allows users to create stations based on their favorite artists and types of music.
77. Periscope - Periscope is a social video app that allows users to broadcast live video from wherever they are. App users also have the ability to engage with others videos, browse live or recent broadcasts, and follow users to receive notifications.
78. Permalink - A permalink is an address or URL of a particular post within a blog or website that remains indefinitely unchanged.
79. Pinterest - Pinterest is a photo sharing social network that provides users with a platform for uploading, saving, and categorizing "pins" through collections called "boards." Boards are typically organized by theme, such as: Food & Drink, Women's Fashion, Gardening, etc. Users have the ability to "pin" and "repin" content that they like to their respective boards.
80. Podcast - A podcast is a series of digital media files, usually audio, that are released episodically and often downloaded through an RSS feed.
81. Pocket - Pocket is an app that enables users to manage a reading list of articles they've saved from the internet to read later. Pocket has an open API that allows it to integrate with over 500 applications including social networks like Twitter.
82. PPC - PPC is an acronym for pay per click. Pay per click is an online advertising model in which advertisers display ads on various websites or search engines and pay when a visitor clicks through. Bid-based PPC involves an auction in which advertisers compete with other advertisers by setting the max bid -- or highest amount they're willing to pay -- for each click. Each time a visitor triggers the ad spot, the auction process pans out to select which ad will be displayed.
83. Quantcast - Quantcast provides website traffic and demographics for websites. The tool is primarily used by online advertisers looking to target specific demographics.
84. Real-Time Search - Real-time search is the method of indexing content being published online into search engine results with virtually no delay.
85. Real-Time Marketing - Real-time marketing is a strategy that requires marketers to publish timely content as news breaks. For example, Oreo tweeted this quick-witted response to the 2013 Super Bowl blackout as it was unfolding.
86. Recommendation - A recommendation on LinkedIn is a term used to describe a written note from another LinkedIn member that aims to reinforce the user's professional credibility or expertise.
87. Reddit - Reddit is a social news site that contains specific, topic-oriented communities of users who share and comment on stories.
88. Reply - A reply is a Twitter action that allows a user to respond to a tweet through a separate tweet that begins with the other user's @username. This differs from a mention, because tweets that start with an @username only appears in the timelines of users who follow both parties.
89. Retargeting - Retargeting is an online marketing and advertising technique that allows marketers to display ads to people who have visited their website or are part of their contacts database. For more on how a retargeting campaign works, check out this beginner's guide.
90. Retweet - A retweet is when someone on Twitter sees your message and decides to re-share it with his or her followers. A retweet button allows them to quickly resend the message with attribution to the original sharer's name.
91. RSS Feed - RSS is a family of web feed formats used to publish frequently updated content such as blogs and videos in a standardized format. Content publishers can syndicate a feed, which allows users to subscribe to the content and read it when they please from a location other than the website (such as Feedly or other RSS readers).
92. RSS Reader - An RSS reader allows users to aggregate articles from multiple websites into one place using RSS feeds. The purpose of these aggregators is to allow for a faster and more efficient information consumption.
93. Search Engine Optimization - Search engine optimization is the process of improving the volume or quality of unpaid traffic to a website from search engines.
94. Selfie - A selfie is a self-portrait that is typically taken using the reverse camera screen on a smartphone or by using a selfie stick (a pole that attaches to your camera). Selfies are commonly shared on social media networks like Instagram, Twitter, and Facebook using the hashtag #selfie.
95. Skype - Skype is a free program that allows for text, audio, and video chats between users. Additionally, users can purchase plans to place phone calls through their Skype account.
96. Snapchat - Snapchat is a social app that allows users to send and receive time-sensitive photos and videos known as "snaps," which are hidden from the recipients once the time limit expires (images and videos still remain on the Snapchat server). Users can add text and drawings to their snaps and control the list of recipients in which they send them to.
97. Snapchat Story - A Snapchat story is a string of Snapchats that lasts for 24 hours. Users can create stories to be shared with all Snapchatters or just a customized group of recipients.
98. Social Inbox - Social Inbox is an app in the HubSpot software that plugs into your contacts database and allows users to optimize their social monitoring, publishing, and analysis.
99. Social Media Monitoring - Social media monitoring is a process of monitoring and responding to mentions related to a business that occur in social media.
100. Social Proof - Social proof refers to a psychological phenomenon in which people seek direction from those around them to determine how they are supposed to act or think in a given situation. In social media, social proof can be identified by the number of interactions a piece of content receives or the number of followers you have. The thought is that if others are sharing something or following someone, it must be good.
101. Social Selling - Social selling is a sales concept in which representatives leverage the power of social communication to engage with prospects by answering their questions, providing helpful content, clarifying information, etc.
102. StumbleUpon - StumbleUpon is a free web-browser extension that acts as an intelligent browsing tool for discovering and sharing web sites.
103. Tag - Tagging is a social media functionality commonly used on Facebook and Instagram that allows users to create a link back to the profile of the person shown in the picture or targeted by the update.
104. Trending Topic - Trending topics refer to the most talked about topics and hashtags on a social media network. These commonly appear on networks like Twitter and Facebook and serve as clickable links in which users can either click through to join the conversation or simply browse the related content.
105. Troll - A troll or internet troll refers to a person who is known for creating controversy in an online setting. They typically hang out in forums, comment sections, and chat rooms with the intent of disrupting the conversation on a piece of content by providing commentary that aims to evoke a reaction.
106. Tumblr - Tumblr is a microblogging platform that allows users to post text, images, video, audio, links, and quotes to their blog. Users can also follow other blogs and repost other users' content to their own blog.
107. Twitter - Twitter is a real-time social network that allows users to share 140-character updates with their following. Users can favorite and retweet the posts of other users, as well as engage in conversations using @ mentions, replies, and hashtags for categorizing their content.
108. Tweepi - Tweepi is a social media management tool that provides users with a platform for simplifying the way they manage their social following. It's typically used for mass following or unfollowing a group of people based on certain criteria.
109. Tweetdeck - Tweetdeck is a Twitter tool that provides users with a way to manage their Twitter presence through custom columns. The platform integrates with the Twitter API to allow users to both send and receive tweets.
110. Twitterverse - Also referred to as the Twittersphere, Twitterverse is a nickname for the community of users who are active on Twitter.
111. User-Generated Content - User-generated content is content -- blogs, videos, photos, quotes, etc. -- that is created by consumers. Marketers typically tap into their audience in an online setting to collect this type of content to support a campaign or initiative.
112. Vine - Founded in 2012, Vine is a social video sharing service in which users create and engagement with short-form, six-second video clips. Videos published through the service are easily shared across other social platforms such a Twitter and Facebook.
113. Viral - Viral is a term used to describe an instance in which a piece of content -- YouTube video, blog article, photo, etc. -- achieves noteworthy awareness. Viral distribution relies heavily on word of mouth and the frequent sharing of one particular piece of content all over the internet.
114. Vlogging - Vlogging or a vlog is a piece of content that employs video to tell a story or report on information. Vlogs are common on video sharing networks like YouTube.
115. Webinar - A webinar is an online seminar or presentation that is hosted by an individual or a company. Most often, the host requires attendees to fill out a form before granting them access to stream the audio and slides. In marketing, webinars are held to educate audiences about a particular topic while opening up the floor for a discussion to occur on social media using the webinar's unique hashtag.
116. Yammer - Yammer is an private social network for companies which is often described as "Facebook for business." It is intended to be used by organizations for internal communication purposes.
117. Zapier - Zapier is a software that leverages "zaps" to connect apps and provides users with a way to automate tasks. Zaps are automations that contain both Triggers and Actions. For example, you can connect your Twitter with your Evernote to save your favorited tweets to a folder, or connect Facebook and Twitter to tweet posts from a Facebook Page.
Professional SEO Firm in Lahore Pakistan | SEM or SMM
Best practice for your website SEO is when you are going to design and develop your website, make your website updated from all SEO aspect e.g. contents, images and code should be SEO optimized. Best time to start your website's SEO is when your website is newly launched with fresh contents and images, using this practice SEO Services Company in Pakistan can get that website in better ranking. However SEO Services Firm in Lahore Pakistan has ability to get an existing designed website found in search engine ranking by applying SEO Setup technique to improve their website Content, Meta, Images, URLs etc. However different companies trying to get their website ranked in Google, but they seems to be non serious about their website contents and keywords density and diversion ratio. They only want their website on top but they don't revise their content being used on website. They spent money on website designing and development, but when time to spent for content they got frustrated. Later on this frustration got converted into their irritation when their website got affected by Google. Any how I just wrote this all for awareness purposes.

Why SEO Training?
Either you are in Lahore or in any other city of the Pakistan or even if abroad, SEO skills will definitely pay you a lot. Every company has a website and every wish they have to get a lot of customers. Through search engine they get the clients. If they are making money through website, they will happy to pay the Search Engine Optimizer who made it so. Once you are trained in SEO, you will have the skills to make any website appear on the first page of famous search engine without paying any single penny to anyone. Companies are looking for the competent SEO experts. Companies throughout the world send their SEO projects to Pakistan, India and Bangladesh because of the availability of low cost yet hardworking and brilliant labor. Revenue is earned in dollars, and when converted to Pak Rupees it becomes a handsome amount for worker. This is the best opportunity to avail. Get SEO training in Lahore Pakistan and work on foreign projects. Now you must be thinking where you will get the projects? Do not worry, we also explain the channels and the processes and techniques to get the projects. Like many other students of Student Shelter In Computers you will be another one earning a lively hood as a best SEO expert in Pakistan. SEO stands for Search Engine Optimization. In plain English, it's the process of getting huge search engines like Google, Bing and Yahoo to recognize your content as more important than the competition's. In this fast-paced digital age, the vast majority of web traffic is conducted through search engines—what marketers refer to as "targeted traffic", or people who are actively looking for what you have to offer. If a search engine can find your site easily and rank it well, it provides an enormous advantage in driving traffic to your site. Good SEO can make or break your organization's success, and that's why it's such a hot topic these days. No other marketing channel can provide as much publicity, exposure, and ultimately, revenue to your business making SEO one of the best investments a business owner can make.
How to Create Effective SEO
So, how to achieve great SEO? The ideal course of action is to consult the professionals—online marketing firms that specialize in the area who can walk you through the nitty-gritty of meta descriptions, pay per click marketing and web analytics software. However, whether you decide to partner with professionals or tackle SEO on your own, there are a few basic strategies to keep in mind.
First of all bvious though it may be focus on making great content. The goal is to show search engines that your pages are interesting, valuable, and authoritative. However, avoid over-stuffing your content with keywords. Saturating the web with an incomprehensible jumble of synonyms might seem like smartest the way to go, but it won't
pay off in the long run. Which leads us to our next step:

Share Your Content
The overall goal of SEO isn't just to get your content seen, but shared. Once Google picks up on your authority signals and ranks your content as useful, it will show it to other people in search results. If the content is truly valuable (and at least a little entertaining), the content will be shared on blogs, websites, and social media. That's why it's important to write content that really contributes to your industry. When your content is built with empathy in mind what your target market is really looking for you can not only reach clients, but keep them. Since search technologies measure metrics of importance by tracking what people react, comment, and link to, the best SEO tactic is creating a discussion. Are you wondering to be the best SEO expert in Lahore Pakistan? If your answer is yes! You are on the right place. Student Shelter In Computers is one of the famous institutes for SEO training in Pakistan. We strive to offer best SEO training in Pakistan and that is the only motivation behind all our zeal and enthusiasm. Make your bright future select your career in the field of Search Engine Optimization. Still have some doubts? No problem ! get a free SEO training session and see if you like the trainer and his training skills and that SEO is the field you were looking for!! As per the company policy only the first class can be taken as the free SEO training session, next classes can only be attended once the training fee has been paid. SEO is the abbreviation of Search Engine optimization. The person who perform the Search Engine Optimization tasks is known as SEO Expert or Search Engine Optimizer.
SEO is the process of increasing the number of visitors to a website by appearing a website on the first page of search engines. So it can also be referred as the lasted technique of marketing. Companies are striving hard to use every platform to market their products or services, thus Search Engine Optimization helps them gain market share from the Search Engines. Just if we talk about Google there are 2 billion searches a day, so probably 300 million people use Google a day and still there are other Search Engines like Yahoo and Bing which are also famous in the market. Imagine you run a company and offer some products or services, will you not like to target millions of people searching the product or services you are offering? Will you let them move to your competitors probably not !!! You need the customer ... so get onto the first page of Google Yahoo and Bing and grab those prospective customers and enhance your business. So you are thinking how to do Search Engine Optimization? ... That is what we train you. Go through this page and you will find the training details, more you should also read the whole SEO training brochure. SEO training institute in Lahore where project based professional SEO training is imparted. Most of our students get job immediately after the SEO training. Other hardworking and brilliant students have developed their SEO Companies in Lahore. Best SEO training course in Lahore is designed explicitly to empower the students get a grip on the subject of Search Engine Optimization. Students first choice is Student Shelter In Computers for professional SEO training in Lahore. There are large number of talented, hardworking and brilliant human resource in Lahore and all over Pakistan, but there is an immense need to get them the right direction where their efforts bring them to the best results in their life. SEO training in Lahore is for all those who wish to make a bright future and earn a lively hood.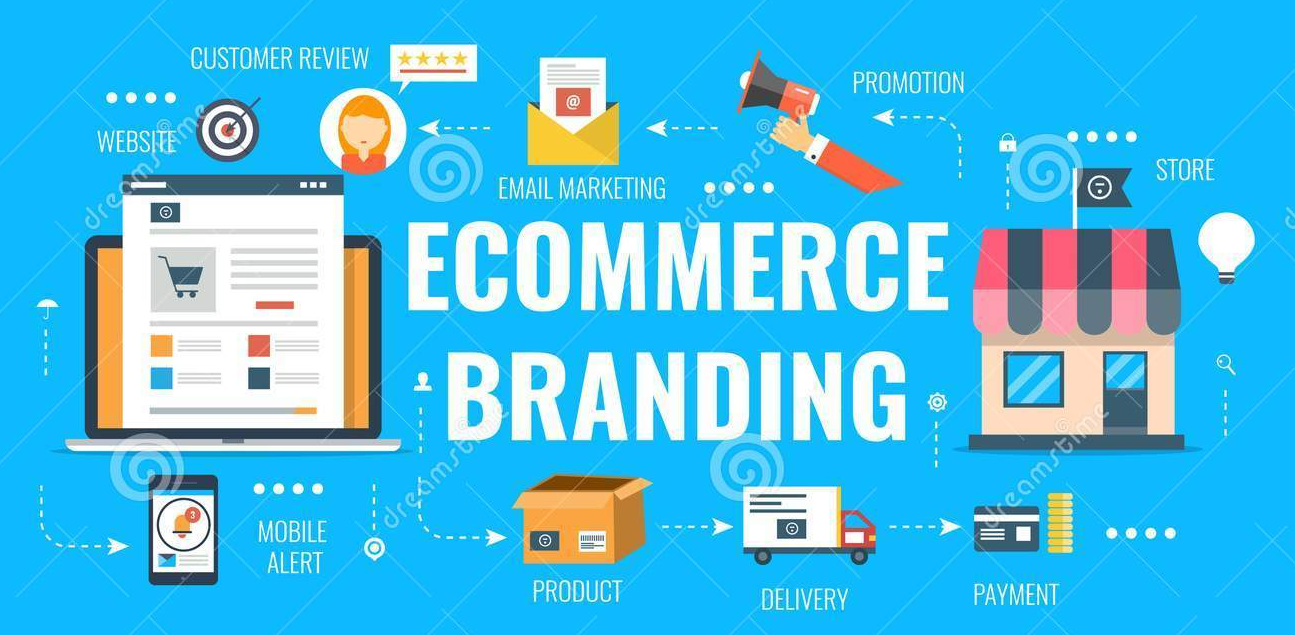 What is E-Commerce
Ecommerce training in Lahore Pakistan
allows consumers to electronically exchange goods and services with no barriers of time or distance. Electronic commerce has expanded rapidly over the past five years and is predicted to continue at this rate, or even accelerate. In the near future the boundaries between "conventional" and "electronic" commerce will become increasingly blurred as more and more businesses move sections of their operations onto the Internet.
Business to Business or B2B
refers to electronic commerce between businesses rather than between a business and a consumer. B2B businesses often deal with hundreds or even thousands of other businesses, either as customers or suppliers. Carrying out these transactions electronically provides vast competitive advantages over traditional methods. When implemented properly, ecommerce is often faster, cheaper and more convenient than the traditional methods of bartering goods and services. Electronic transactions have been around for quite some time in the form of Electronic Data Interchange or EDI. EDI requires each supplier and customer to set up a dedicated data link (between them), where ecommerce provides a cost-effective method for companies to set up multiple, ad-hoc links.
Electronic commerce
has also led to the development of electronic marketplaces where suppliers and potential customers are brought together to conduct mutually beneficial trade. The road to creating a successful online store can be a difficult if unaware of ecommerce principles and what ecommerce is supposed to do for your online business. Researching and understanding the guidelines required to properly implement an
e-business plan
is a crucial part to becoming successful with
online store building
. Ecommerce refers to any form of business transaction conducted online. The most popular example of
Ecommerce is online shopping
, which is defined as buying and selling of goods via the internet on any device. However, Ecommerce can also entail other types of activities, such as
online auctions, payment gateways, online ticketing, and internet banking.
Ecommerce is typically classified into three different types based on the type of participants involved in the transaction:
business to business (B2B), business to consumer (B2C) and consumer to consumer (C2C).
Ecommerce one way among many that people buy and sell things in retail. Some companies sell products online only, but for many, ecommerce is a distribution channel that's part of a broader strategy that includes physical stores and other revenue streams. Either way, ecommerce allows startups, small businesses, and large companies to sell their products at scale and reach customers across the world.
Examples of Ecommerce
Ecommerce can take on a variety of forms involving different transactional relationships between businesses and consumers, as well as different objects being exchanged as part of these transactions.
1. Retail: The sale of a product by a business directly to a customer without any intermediary.
2. Wholesale: The sale of products in bulk, often to a retailer that then sells them directly to consumers.
3. Dropshipping: The sale of a product, which is manufactured and shipped to the consumer by a third party.
4. Crowdfunding: The collection of money from consumers in advance of a product being available in order to raise the startup capital necessary to bring it to market.
5. Subscription: The automatic recurring purchase of a product or service on a regular basis until the subscriber chooses to cancel.
6. Physical products: Any tangible good that requires inventory to be replenished and orders to be physically shipped to customers as sales are made.
7. Digital products: Downloadable digital goods, templates, and courses, or media that must be purchased for consumption or licensed for use.
8. Services: A skill or set of skills provided in exchange for compensation. The service provider's time can be purchased for a fee.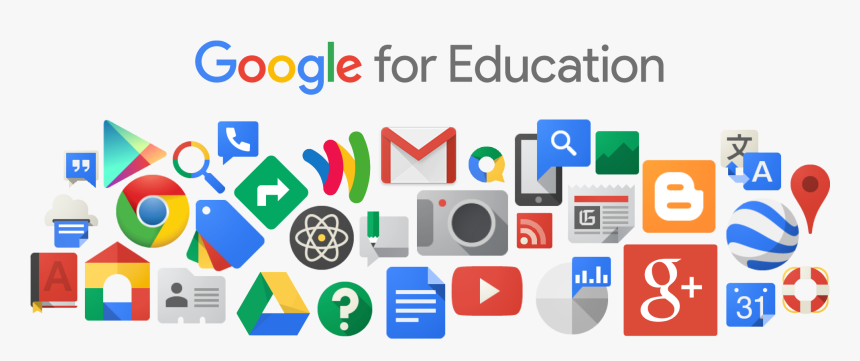 Google Products, Services & Tools: The Complete List
Now I'm going to list over 251 Google products and services that I know of or tried in some way or the other. If you haven't tried any of them then I really suggest you check them out and see if it can make your life easier, better, and more productive. I'm fairly sure that even the Googlers (people who work at Google) won't be able to list the following number of Google services. In fact, even Google's own products page is not listing all their products.
AdMob

— Monetize and promote your mobile apps with ads.

Android

— Android is a software stack for mobile devices that includes an operating system , middleware and key applications.

Android Pay

— The simple and secure way to pay with your Android phone.

Android TV

— Android TV delivers a world of content, apps and games to your living room.

Android Wear

— Android Wear smartwatches let you track your fitness, glance at alerts & messages, and ask Google for help — right on your wrist.

Blogger

— A free blog publishing tool for easy sharing of your thoughts with the world.

Dartr

— Dartr is a brand new programming language developed by Google.

DoubleClick

— An ad technology foundation to create, transact, and manage digital advertising for the world's buyers, creators and sellers.

Google.org

— Develops technologies to help address global challenges and supports innovative partners through grants, investments and in-kind resources.

Google Aardvark

* — A social search engine where people answer each other's questions.

Google Ad Planner

— A free media planning tool that can help you identify websites your audience is likely to visit so you can make better-informed advertising decisions.

Google AdSense

— Place contextual Google ads on your site – and earn money.

Google AdWords (now known as Google Ads)

— Advertise online and pay only when people click on your ad.

Google Alerts

— Google Alerts are email updates of the latest relevant Google results (web, news, etc.) based on your choice of query or topic.

Google Allo

— Allo is a messaging app that makes conversations easier, more productive, and more expressive.

Google Answers*

— Answers allows users to get help from researchers with expertise in online searching.

Google Apps

(Now,

G Suite

) — Software-as-a-service for business email, information sharing and security.

Google Assistant

— Your own personal Google. Ask it questions. Tell it to do things. It's your own personal Google, always ready to help.

Google Base

— Google Base is a place where you can easily submit all types of online and offline content.

Google Bookmarks

—Google Bookmarks is an online service that lets you save your favorite sites and attach labels and comments. Also check out,

Bookmark Manager

.

Google Book

—Search and preview millions of books from libraries and publishers worldwide.

Google Browser Size

— Simple visual tool to show what percentage of web users can see different areas of a website without needing to scroll.

Google Buzz

* — Start conversations about the things you find interesting. Share updates, photos , videos and more with your friends.

Google Calendar

—Keep track of all your life's important events – birthdays, reunions, little league games, doctor's appointments — all in one place.

Google Cardboard

— Experience virtual reality in a simple, fun, and affordable way.

Google Chat

— helps teams and businesses collaborate fluidly and efficiently from anywhere.

Google Checkout

— Buy from stores across the web and track all your orders and shipping in one place.

Google Chrome

— A browser that combines a minimal design with sophisticated technology to make the web faster, safer, and easier.

Google Chromecast

— Cast your favorite entertainment from your phone or tablet straight to the TV.

Google Chrome Sync

— It's a Google Tool that Syncs your Google Chrome bookmarks across multiple computers.

Google Chromebook Pixel

— It's a laptop that brings together the best in hardware, software, and design to inspire future innovation.

Google Chromium

— The Chromium projects include Chromium and Chromium OS, the open-source projects behind the

Google Chrome

browser and Google Chrome OS, respectively.

Google Classroom

— Designed hand-in-hand with teachers to help them save time, keep classes organized, and improve communication with students.

Google Cloud

— Enables developers to build, test and deploy applications on Google's highly-scalable and reliable infrastructure.

Google Cloud Print

— Google Cloud Print is a new technology that connects your printers to the web.

Google Code

— Code is for external developers interested in Google related development.

Google Contacts

— Similar to an online address book, the Contact Manager gives you easy access to the people you want to reach.

Google Cultural Institute

— Cultural Institute brings together millions of artifacts from multiple partners, with the stories that bring them to life, in a virtual museum.

Google Currents

— Share ideas with employees and gather input through meaningful, focused discussions on topics that matter to your organization.

Google Custom Search Engine

&

Google Subscribed Links

— With Google Custom Search Engine and Subscribed Links, you can create a search engine tailored to your needs that lets you create custom search results which users can add to their Google search pages.

Google Dashboard

— Google Dashboard offers a simple view into the data associated with your Google Account.

Google Data Studio

— Unlock the power of your data with interactive dashboards and beautiful reports that inspire smarter business decisions.

Google Daydream

— Daydream takes you on incredible adventures in virtual reality.

Google Desktop*

— Search your computer as easily as you search the web with Google.

Google Dictionary — Free online dictionary.

Google Digital Garage

— Free tutorials from Google on everything from your website to online marketing and beyond.

Google Docs

— Create a new document and edit with others at the same time — from your computer, phone or tablet.

Google Domains

— Buy or transfer a domain name, build a site and get online with Google Domains.

Google Duo

— Get closer to everyone you love with simple, high-quality video calling on iOS and Android.

Google Duplex

— An AI system for accomplishing real-world tasks over the phone.

Google Earth VR

— Experience the wonder of Google Earth in virtual reality.

Google Expeditions

— Imagine exploring coral reefs or the surface of Mars in an afternoon. With Expeditions, teachers can take students on immersive, virtual journeys.

Google Express

— Google Express is an online marketplace that connects shoppers with popular retailers.

Google Fi

— Project Fi is a mobile virtual network operator owned by Google, providing wireless phone and data services using Wi-Fi and cellular networks belonging to Sprint, T-Mobile, U.S. Cellular, and Three.

Google Fiber

— Google Fiber is a broadband internet network that starts with a connection speed 100 times faster than today's broadband.

Google Finance

— Offers a broad range of information about stocks, mutual funds, and companies.

Google Firebase

— Firebase is Google's mobile platform that helps you quickly develop high-quality apps and grow your business.

Google Fit

— An open platform that lets users control their fitness data.

Google Flights

— Choose your flight from a simple list of results, explore destinations on a map, and find travel dates with the lowest fare with Google Flight Search.

Google Fonts

— Google Fonts (previously called Google Web Fonts) is an interactive directory of hosted open-source fonts optimized for the web.

Google Forms

— Create a new survey on your own or with others at the same time.

Google Fuchsia

— Fuchsia is an operating system currently being developed by Google.

Google Friend Connect*

— Instantly awakens and strengthens the community that visits your site by enriching it with social features.

Google Gboard

— Gboard is a virtual keyboard app developed by Google for Android and iOS devices.

Google Gears

— A Firefox and Internet Explorer extension that allows to navigate on compatible websites offline and synchronize when going back online.

Google Glass

— Google's Project Glass is a research and development program by Google to develop an augmented reality head-mounted display (HMD).

Google Go

— Go is an expressive, concurrent, garbage-collected programming language.

Google Grants

— In-kind advertising for non-profit organizations.

Grasshopper

— Grasshopper is the coding app for beginners. With fun, quick lessons on your phone, the app teaches adult learners to write real JavaScript.

Google Groups

— Where groups of people have discussions about common interests.

Google Hangouts

— Hangouts bring your conversations to life with photos, emoji, and group video calls for free.

Google Helpouts

— Connects people who need help with people who can give help over live video.

Google Hire

— A recruiting app that helps distribute jobs, identify and attract candidates, build strong relationships, and efficiently manage the interview process.

Google History

— Your web history is stored on Google servers, which means that you can view and manage it from any computer.

Google Home

— Google Home is a powerful speaker and voice Assistant. Play your music. Call your friends. Ask it questions. Control your home. It's your own Google, always ready to help.

Google Home Mini —

Google Home Mini is Google Assistant anywhere you want it. Ask it questions. Tell it to do things. It's your own Google, always ready to help.

Google Hotel Finder

— Browse hotel photo galleries, read visitor reviews, and discover the popular areas of the city with Google Hotel Finder.

Google Ideas

(Now,

Jigsaw

) — Google Ideas connect users, experts and engineers to conduct research and seed new technology-driven initiatives.

Google Image Search & Similar Images

— The most comprehensive image search on the web. Google Search Images allows you to search for images using pictures rather than words.

Google Inbox

— Inbox by Gmail is a new app from the Gmail team for Android, iOS, and Google Chrome. Inbox is an organized place to get things done and get back to what matters.

Google In Quotes — Allows you to find quotes from stories linked to Google News.

Google Input Tools

— Input Tools makes it easy to type in the language you choose, anywhere on the web.

Google Jamboard

— Jamboard is an interactive whiteboard developed by Google, as part of the G Suite family.

Google Jump

— Jump is Google's professional VR video solution. Jump makes 3D-360 video production at scale possible with best-in-class automated stitching.

Google Keep

— Quickly create, access and organize your notes, lists and photos with Keep.

Google Knol*

— Knol makes it free and easy to create, collaborate on, and publish credible web content.

Google Lens —

Real-time answers to questions about the world around you.

Google Loon

— Loon is a network of balloons traveling on the edge of space, designed to connect people in rural and remote areas, help fill coverage gaps, and bring people back online after disasters.

Google Mail (Gmail)

— Gmail is a new kind of webmail, built on the idea that email can be more intuitive, efficient, and useful.

Google Maps & Google Map Maker

— Find local businesses, view maps and get driving directions. With Map Maker you can edit the map in more than a hundred countries and watch your edits go into Google Maps.

Google Mars

— Provides a visible imagery view, like Google Moon, as well as infrared imagery and shaded relief (elevation) of the planet Mars.

Google Meet

— Real-time meetings — using your browser, share your video, desktop, and presentations with teammates and customers.

Google Moderator

— A tool that allows distributed communities to submit and vote on questions for talks, presentations and events.

Google Music

— Upload your personal music collection and access it instantly on the web or any compatible device without the hassle of wires or syncing.

Google Music Timeline

— Music Timeline shows genres of music waxing and waning, based on how many Google Play Music users have an artist or album in their music library, and other data (such as album release dates).

Google My Business

— Connects you directly with customers, whether they're looking for you on Search, Maps or Google+.

Google Nest

— Discover connected home devices from Nest – thermostats, indoor and outdoor security cameras, smoke and carbon monoxide alarm, security system, video doorbell and more.

Google News, News Archive Search

&

Google News Timeline

— Aggregated headlines and a search engine of many of the world's news sources. News archive search provides an easy way to search and explore historical archives. News Timeline is a web application that organizes information chronologically.

Google News Lab

— The News Lab is Google's effort to collaborate with journalists and entrepreneurs to build the future of media.

Google Nexus Player

— A console designed to fit beautifully alongside your current home entertainment setup.

Google Notebook* (SearchWiki*)

— With Google Notebook, you can browse, clip, and organize information from across the web in a single online location that's accessible from any computer.

Google Now

— An intelligent personal assistant by Google.

Google Offers

— Get amazing deals at the best places to eat, shop, and play.

Google One

— Get expanded cloud storage, access to help from Google experts, and more benefits — in one simple plan that you can share with your family.

Google One Pass

* — A service that lets publishers set their own prices and terms for their digital content.

Google One Today

— One Today makes it easy to donate to the causes that inspire you, while letting nonprofits raise the funds they need to make the world better.

Google OnHub

— A new router from Google that's built for all the ways you Wi-Fi.

Google Optimize

— Make a great impression on each and every visitor. Easily run tests on your website — for free — so it works better for your customers and your business.

Google Pack*

— Google Pack is a collection of software tools offered by Google to download in a single archive.

Google PageSpeed Insights

— Page Speed Online analyzes the content of a web page, then generates suggestions to make that page faster.

Google Patents

— Search the full text of the U.S. patent corpus and find patents that interest you.

Google Pay

— Google's new digital payment app (originally made for India as Google Tez).

Google Person Finder

— Google Person Finder by Google.org helps people reconnect with friends and loved ones in the aftermath of natural and humanitarian disasters.

Google Photos

— Google Photos is the home for all your photos and videos. Automatically organized and searchable, you can find photos fast and bring them to life.

Google Pixel

— Android devices designed and built from start to finish by Google.

Google Play

— Google's digital application distribution platform for Android and an online electronics and digital media store.

Google Play Music

— Makes it easy to discover, play and share the music you love on Android and the web.

Google Play Newsstand

— Discover more of the news and magazines you care about on your Android tablet or phone.

Google Play Protect

— Google Play Protect is Google's built-in malware protection for Android. Backed by the strength of Google's machine learning algorithms, it is always improving in real time.

Google Podcasts

— Google Podcasts is a new way for Android users to discover and listen to the world's podcasts.

Google Postini

— Google email security and archiving services, powered by

Postini

, make your existing email system more secure and compliant.

Google Primer

— Primer is a fast, easy way to learn new business and digital marketing skills.

Google Product Search (Froogle)

— Presents photographs of products and links to the stores that sell them online.

Google Profiles

— Decide what the world sees when it searches for you. Display the information you care about and make it easy for visitors to get to know you.

Google Public DNS

— Google Public DNS is a free, global Domain Name System (DNS) resolution service, that you can use as an alternative to your current DNS provider.

Google Reader*

— Web based feed reader to keep up with blogs and news.

Google Related

— Google Related is a Chrome Extension that shows you useful, interesting content while you browse the web.

Google Safe Browsing

— Check URLs against Google's constantly updated lists of suspected phishing and malware pages.

Google Scholar

— Provides a search of scholarly literature across many disciplines and sources, including theses, books, abstracts and articles.

Google Self-driving Car

— Google Driverless Car is a project that involves developing technology for autonomous cars.

Google Sets* — Automatically create sets of items from a few examples.

Google Sheets

— Create a new spreadsheet and edit with others at the same time — from your computer, phone or tablet.

Google Sites

— Google Sites is a free and easy way to create and share web pages.

Google Skillshop

— Develop skills you can apply right away, with e-learning courses designed by Google product experts.

Google Sky

— Google Sky includes a number of different ways to explore the universe.

Google Slides

— Create a new presentation and edit with others at the same time — from your computer, phone or tablet.

Google Smart Lock

— Lets you to get right down to work (or play) without needing to remember passwords and security codes.

Google Squared

— Takes a category and creates a starter '

square

' of information, automatically fetching and organizing facts from across the web.

Google Store

— Official Google Accessories, Apparel Items, Software, Office Equipment.

Google Subscribed Links — Subscribed Links let you create custom search results that users can add to their Google search pages.

Google Suggest

— As you type your search, Google offers keyword suggestions in real time.

Google Sunroof

— Sunroof is a solar calculator from Google that helps you map your roof's solar savings potential.

Google Sync

— Synchronize your mail, calendar and contacts.

Google Tag Manager

— It lets you add and update your website tags, easily and for free, whenever you want, without bugging the IT folks.

Google Takeout

— Google Takeout allows you to download a copy of your data stored within Google products.

Google Talk

* — Chat with family and friends over the Internet for free.

Google Tasks

— Keep track of what you need to do. Your task list stays up to date no matter how you access it. It's a simple list that's with you everywhere you go.

Google Think

— It's Google's source for insights, trends and research in digital marketing.

Google Toolbar

— Internet Explorer and Firefox Toolbar with Google search.

Google Tour Creator

— Tour Creator makes it easy to build immersive, 360 tours right from your computer.

Google Translate

— Free online language translation service instantly translates text and web pages.

Google Transparency Report

— Shares data that sheds light on how the policies and actions of governments and corporations affect privacy, security, and access to information.

Google Travel

(previously Google Trips) — Instantly plan and organize your trips, automatically discover new sights, and effortlessly track your travel info.

Google TV

— Google TV is a new experience that combines TV, the entire web, and apps — as well as a way to search across them all. Take a tour, learn how it works, and find out how to get it.

Google URL Shortener

— Google URL Shortener at goo.gl is used by Google products to create short URLs that can be easily shared, tweeted, or emailed to friends.

Google Vault

— Use Google Vault to manage, retain, search and export your company email, on-the-record chats, and Google Drive file content.

Google Video

— Search and watch millions of videos indexed from all over the web.

Google Voice

— Google Voice gives you one number for all your phones, voicemail as easy as email, free US long distance, low rates on international calls, and more. Tip: The first minute of calls to phone numbers in twenty-five different countries

is now free

with Hangouts.

Google Wallet

— Save time and money by shopping with Google Wallet — a smart, virtual wallet that stores your payment cards, offers, and more on your phone and online.

Google Wave*

— Google Wave is a new online communication and collaboration tool.

Google Web Designer

— Create engaging, interactive HTML5-based designs and motion graphics that can run on any device.

Google Web Elements

— Google Web Elements allow you to easily add your favorite Google products to your website.

Google Web Fonts

— Get hundreds of free, open-source fonts optimized for the web (

hosted on Google Server

).

Google Web Toolkit

— Open source set of tools for building and optimizing complex browser-based applications.

Google Website Optimizer

— Website Optimizer, Google's free website testing and optimization tool, allows you to increase the value of your existing websites and traffic without spending a cent.

Google WiFi

— Google WiFi is a free wireless Internet service that Google is offering to the city of Mountain View.

Google Workspace

(formerly G Suite) — A collection of cloud computing, productivity and collaboration tools, software and products.

Google X

— X is a semi-secret research and development facility founded by Google.

Grasshopper

— With fun, quick lessons on your phone, the app teaches adult learners to write real JavaScript.

Cameos

— Cameos on Google lets you be the authority on you. Record video answers to the most asked questions on Google and then post them right to Google. Now, when people search for you, they'll get answers directly from you.

Constitute

— To read, search, and compare the world's constitutions!

Fabby (iOS)

&

Android

— Get a new look for your selfie each time you tap through a collection of more than 2 billion designer styles. Select from hundreds of masks, backgrounds, makeup designs, and other creative effects.

Fitbit

— Helps you stay motivated and improve your health by tracking your activity, exercise, food, weight and sleep.

Flutter

— Flutter is Google's mobile app SDK for crafting high-quality native interfaces on iOS and Android in record time.

iGoogle*

— Your personalized Google home page.

Jaiku*

— Create your own microblog and connect with your friends.

Motion Stills

— Motion Stills is an app from Google Research that uses advanced stabilization and rendering to turn your Live Photos and videos into GIFs that loop forever or edit them together into epic movies.

Navlekha

— Navlekha, a Google initiative, helps you easily make offline content fully editable and publish online without expert digital knowledge.

Neighbourly

(Android only) — Your neighbourhood questions, answered.

Notable Women

— Notable Women is an AR Experiment that lets anyone see 100 historic American women where they've historically been left out: U.S. currency.

Orkut*

— Social networking site designed to make your social life more active and stimulating.

Panoramio

— A geolocation-oriented photo sharing website.

Picasa

—Helps you organize, edit, and share your photos.

PhotoScan

— Photos from the past, meet scanner from the future. Scan and save your favorite printed photos with the PhotoScan app from Google Photos.

Quick, Draw!

— Draw a picture of an object or idea and Google uses a neural network artificial intelligence to guess what the drawings represent.

reCAPTCHA

— A captcha system that uses successful decodings to helps digitise books for online use.

Schemer

— Schemer lets you discover new things to do, share schemes with friends, and make the most of your day.

Scrubbies

(iOS only) — Scrubbies lets you easily manipulate the speed and direction of video playback to produce amazing video loops that highlight actions, capture funny faces, and replay moments.

Selfissimo!

(iOS, Android) — is an automated selfie photographer that snaps a stylish black and white photo each time you pose.

Snapseed

— A photo-editing app for iOS and Android.

Storyboard

(Android only) — Storyboard transforms your videos into single-page comic layouts, entirely on device.

The Physical Web

— An approach to unleash the core superpower of the web: interaction on demand.

Think with Google

— Google's source for insights, trends and research in digital marketing.

VirusTotal

— VirusTotal is a free service that analyzes suspicious files and URLs and facilitates the quick detection of viruses, worms, trojans, and all kinds of malware.

Waze

— It is the world's largest community based traffic and navigation app. You can join other drivers in your area who share real-time traffic and road info, saving everyone time and gas money on their daily commute.

Wear OS

— Wear OS by Google smartwatches help you get more out of your time. Fitness tracking, messaging, help from your Google Assistant and more all from the convenience of your wrist.

WebP

— A new open-source image format by Google that provides 30% better image compression.

WebPageTest

— WebPageTest.org is an open source project developed and supported by Google to test a website's performance.

WebRTC

— An open source project that enables web browsers with Real-Time Communications (RTC) capabilities.

Wildfire

— Wildfire is a social media marketing software that provides easy-to-use social media tools for pages, messages, ads, promotions, monitoring, analytics, etc.

YouTube

— Share your videos with friends, family, and the world

YouTube Gaming

— Connect to a world of gamers with the broadest mix of games, videos, and live streams all in one place.

YouTube Music

— A music streaming website and app available for iOS and Android.

YouTube Red

— With a YouTube Red membership, watch YouTube ad-free, save videos offline, and play videos in the background.

YouTube TV

— Stream live TV channels and record without DVR storage space limits.

Zagat

— Find reviews on the hottest restaurants, make reservations and see full menus.

Zync Render

— Render your next project on Google's cloud infrastructure using the creative tools you already know.
SEM Search Engine Marketing training in Lahore Pakistan , SMM Social Media Marketing training in Lahore Pakistan , SMO Search Marketing Optimization training in Lahore Pakistan , SEO Social Media Marketing training in Lahore Pakistan , SEO Search Engine Optimization training in Lahore Pakistan , Digital Marketing training in Lahore Pakistan , Internet Marketing training in Lahore Pakistan , SMO Social Media Optimization training in Lahore Pakistan, SEO training in Lahore, SEO training in Pakistan, SEO training in Urdu, SEO training institute in Lahore, SEO training in Urdu free, best SEO expert Pakistan, SEO expert in Lahore, SEO in Urdu, what is SEO training, SEO course Pakistan, SEO expert Pakistan, Search Engine Optimization in Pakistan, best SEO training course, online SEO training, what is SEO, SEO training course, free SEO training, Digital Marketing courses in Lahore Pakistan, Online marketing classes, Digital marketing institute, Social media courses in Lahore Pakistan, Social media marketing classes in Lahore Pakistan, Internet marketing course Lahore Pakistan, social media optimization training, Social media training Lahore, SMM training, SMO training, seo training in Lahore, seo training in Pakistan, seo keywords, seo optimization, seo services, seo company, seo search, seo search engine, engine optimization seo, seo search engine optimization, seo software , web seo , local seo services, seo marketing, seo in Pakistan, seo search optimization, professional seo services, seo tool, free seo, website seo, seo expert, seo consultant, Pakistan seo services, online marketing, seo training course, seo training new york, seo training nyc, seo training google, seo training videos, seo training classes, seo training, seo training course by moz, seo training and certification, seo training by moz, seo training by google, seo training certification, seo training duration, seo training ebook, seo training ebook free download, seo training free, seo training fees, seo training guide, seo training institute, seo training in Lahore, seo training jobs, seo training jobs in Karachi, seo training Karachi, seo training kit, seo training Karachi Pakistan, seo training Lahore, seo training moz, seo training online, seo training online courses, seo training on youtube, seo training Pakistan, seo training seminars, seo training tutorial, seo training Urdu free, seo training urdu download, seo training in urdu video, seo training in urdu tutorial, seo training videos free download, seo training video tutorials, seo training video in urdu, seo training video youtube, seo training website, seo training WordPress, seo training with job, seo training workshops, seo training youtube, yoast seo training, youtube seo training course, seo training 2023, seo training for free, seo training for wordpress websites, seo training for dummies seo training for wordpress, seo training for developers ,SEO training in Lahore, SEO training in Pakistan, SEO training in Urdu, SEO training institute in Lahore, SEO training in Urdu free best SEO expert Pakistan, SEO expert in Lahore, SEO in Urdu, what is SEO training, SEO course Pakistan, SEO expert Pakistan, Search Engine Optimization in Pakistan, best SEO training course, online SEO training, what is SEO, SEO training course, free SEO training, best seo training institute in lahore, free seo training in lahore, professional seo training in lahore, seo training center in lahore, seo training course in Lahore, seo training in lahore, seo training in lahore gulberg, seo training in lahore olx, seo training in Lahore Pakistan, seo training institute in lahore, seo 101 training, seo elite training, seo essential training's online training certification, seo online training reviews, seo training 2017,seo training academy, seo training and certification, seo training books pdf free download, seo training by google, seo training by moz,seo training center in lahore, seo training classes, seo training course, seo training course by moz, seo training course in karachi, seo training course video, seo training download, seo training ebook free download, seo training experts, seo training fees, seo training for beginners,seo training for copywriters, seo training for dummies, seo training for free, seo training for journalists, seo training for wordpress, seo training for work at home moms, seo training free, seo training free ebook, seo training google, seo training guide, seo training in faisalabad, seo training in hindi, seo training in Islamabad, seo training in karachi, seo training in lahore, seo training in pakistan, seo training in punjab, seo training in rawalpindi, seo training in urdu, seo training in urdu dailymotion, seo training in urdu pdf free download, seo training in urdu tutorial, seo training in urdu video, seo training in urdu youtube, seo training institute in faisalabad, seo training institute in karachi, seo training institute in lahore, seo training jobs, seo training jobs in karachi, seo training karachi, seo training karachi pakistan, seo training keywords, seo training lahore, seo training material pdf, seo training module, seo training moz, seo training olx, seo training online, seo training online courses, seo training online free, seo training pakistan, seo training program, seo training qualification, seo training rawalpindi, seo training resources, seo training reviews, seo training syllabus, seo training tips, seo training topics, seo training tutorial in urdu, seo training udemy, seo training urdu, seo training video tutorials, seo training video youtube, seo training videos, seo training videos free download, seo training videos in hindi, seo training webinar, seo training website, seo training wordpress, seo training youtube, seo underground training video seminar, yoast seo training,

Designed & Developed by Webmaster Abbas Shahid Baqir
Webmaster Feedback: [email protected]
All Rights Reserved Copyright, 2010-2025 Student Shelter In Computers ®