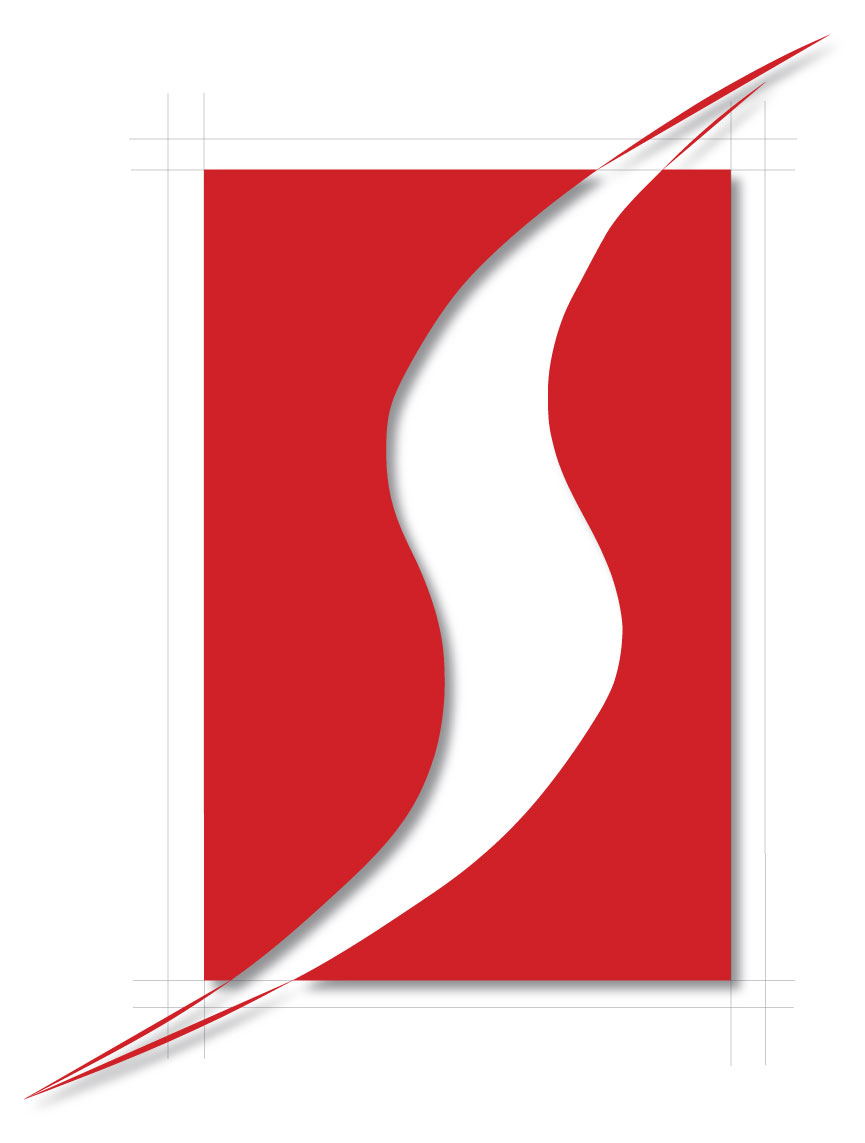 Student Shelter In Computers
Slogan : Our Aim & Mission as a Organization to Promote Information Technology , Cyber Secuirty , Entrepreneurship Education into Young Generation , Teach , Train & Employee them in Eduction Sector , Banks & Different Industries and Bulid them Future Leaders.
Student Shelter In Computers , EC-Council ATC Partner Pakistan
EC-Council ATC Partner Pakistan Offer's Low Cost Certification & Coaching / Training for Students & Professionals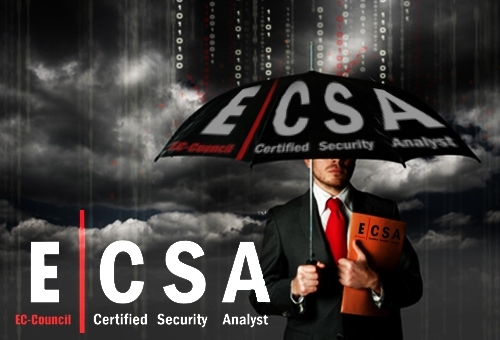 EC-Council Certified Security Analyst ECSAv10 Training Course in Lahore Pakistan
Download ECSAv10 Brochure ECSAv10 Course Outline ECSAv10 Actual Cost
Please Verify us! Student Shelter In Computers at EC-Council Website Find Training Section https://aspen.eccouncil.org/TrainingClass.aspx for Verification Select Drop Down Menu: Pakistan , for Questions/Answers or any Queries Email us! [email protected] & [email protected]
Contact us! Discounted Price Training & Certifications for Pakistani Students , Professionals & Foreign Students
Announcement ! EC-Council ECSAv10 Actual Exam Cost & Get 50% Discounted Voucher & Free Courseware Kit from us! https://store.eccouncil.org/product/ecsav10-ecc-exam-center-voucher/
ECSA Security Analyst training course in Lahore Pakistan , ECSAv10 Security Analyst training Institute in Lahore Pakistan , Penetration testing course provides you with a real world hands-on penetration testing experience and is a globally accepted hacking and penetration testing class available that covers the testing of modern infrastructures, operating systems and application environments while teaching the students how to document and write a penetration testing report. This makes the Certified Security Analyst "Pen Testing" certification a relevant milestone toward achieving EC Council's Licensed penetration Tester, which also ingrains the learner in the business aspect of network penetration testing. The Licensed Penetration Tester standardizes the knowledge base for network penetration testing professionals by incorporating the best practices followed by experienced experts in the field. The objective of Certified Security Analyst "pen testing" certification is to add value to experienced Information security professionals by providing computer security training that will help them analyze the outcomes of their Vulnerability Assessments. Network Penetration Testing Training leads the learner into the advanced stages of ethical hacking.
ECSAv10 Course Outline:
Module 00: Penetration Testing Essential Concepts (Student Introduction)
Module 01: Introduction to Penetration Testing and Methodologies
Module 02: Penetration Testing Scoping and Engagement Methodology
Module 03: Open-Source Intelligence (OSINT) Methodology
Module 04: Social Engineering Penetration Testing Methodology
Module 05: Network Penetration Testing Methodology – External
Module 06: Network Penetration Testing Methodology – Internal
Module 07: Network Penetration Testing Methodology – Perimeter Devices
Module 08: Web Application Penetration Testing Methodology
Module 09: Database Penetration Testing Methodology
Module 10: Wireless Penetration Testing Methodology
Module 11: Cloud Penetration Testing Methodology
Module 12: Report Writing and Post Testing Actions

Advanced Penetration Testing and Security Analysis : The Certified Security Analyst "pen testing" program is a computer security certification designed to teach Information Security Professionals the advanced uses of the available methodologies, tools and techniques expected from a premier ethical hacking training and are required to perform comprehensive information security pen tests. Students will learn how to design, secure and test networks to protect your organization from the threats hackers and crackers pose. By teaching the Licensed Penetration Tester, LPT methodology and ground breaking techniques for security and penetration testing, this class will help you perform the intensive assessments required to effectively identify and mitigate risks to the security of your infrastructure. As students learn to identify Information Security problems in this ethical hacking training certification course, they also learn how to avoid and eliminate them, with the class providing complete coverage of analysis and network security-testing topics.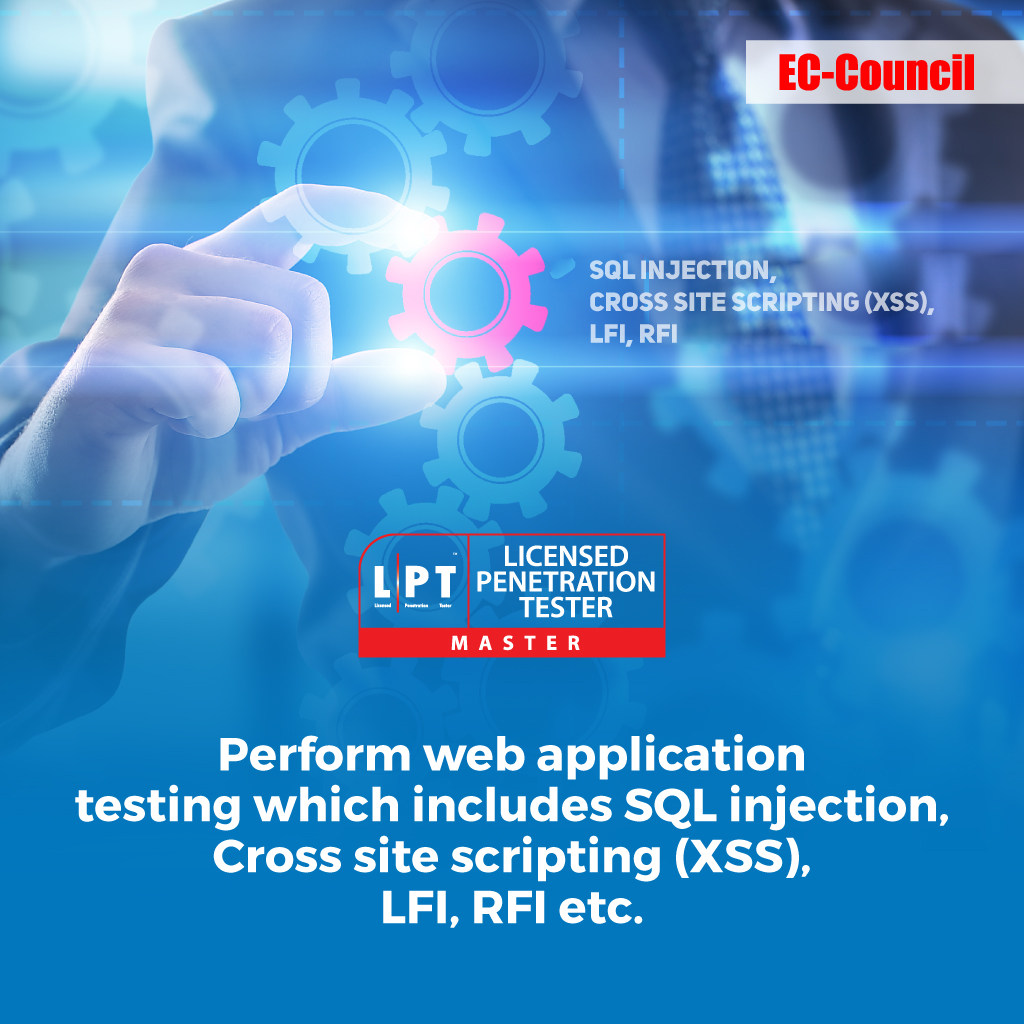 License Penetration Testing LPTv9 Course Outline
LPT License Penetration Testing Download LPT Brochure LPT Course Outline
Self -Study Modules - LPT
1. Penetration Testing Essential Concepts
2. Password Cracking Penetration Testing
3. Denial-of-Service Penetration Testing
4. Stolen Laptop, PDAs and Cell Phones Penetration Testing
5. Source Code Penetration Testing 6. Physical Security Penetration Testing
6. Surveillance Camera Penetration Testing
7. VoIP Penetration Testing
8. VPN Penetration Testing
9. Virtual Machine Penetration Testing
10. War Dialing
11. Virus and Trojan Detection
12. Log Management Penetration Testing
13. File Integrity Checking
14. Telecommunication and Broadband Communication Penetration Testing
15. Email Security Penetration Testing
16. Security Patches Penetration Testing
17. Data Leakage Penetration Testing
18. SAP Penetration Testing
19. Standards and Compliance
20. Information System Security Principles
21. Information System Incident Handling and Response
22. Information System Auditing and Certification

Student Shelter In Computers ® EC-Council Academic Partner
Abbas Shahid Baqir (Director)
BLD. No 18 Sardar Street, College road, New Samanabad, Lahore Pakistan
Cell: 0300-4738405, E-mail : [email protected] Web: http://www.stscomps.com & Skype: abbaslums

What is the EC-Council Security Analyst Program
The ECSA program offers a seamless learning progress continuing where the CEH program left off. The new ECSAv10 includes updated curricula and an industry recognized comprehensive step-bystep penetration testing methodology. This allows a learner to elevate their ability in applying new skills learned through intensive practical labs and challenges. Unlike most other pen testing programs that only follow a generic kill chain methodology; the ECSA presents a set of distinguishable comprehensive methodologies that are able to cover different pen testing requirements across different verticals. It is a highly interactive, comprehensive, standards based, intensive 5-days training program that teaches information security professionals how professional real-life penetration testing are conducted. Building on the knowledge, skills and abilities covered in the new CEH v10 program, we have simultaneously re-engineered the ECSA program as a progression from the former. Organizations today demand a professional level pen testing program and not just pentesting programs that provide training on how to hack through applications and networks. Such professional level programs can only be achieved when the core of the curricula maps with and is compliant to government and/or industry published pentesting frameworks This course is a part of the VAPT Track of EC-Council. This is a "Professional" level course, with the Certified Ethical Hacker being the "Core" and the Licensed Penetration Tester being the "Master" level certification. In the new ECSAv10 course, students that passes the knowledge exam are given an option to pursue a fully practical exam that provides an avenue for them to test their skills, earning them the ECSA (Practical) credential. This new credential allows employers to validate easily the skills of the student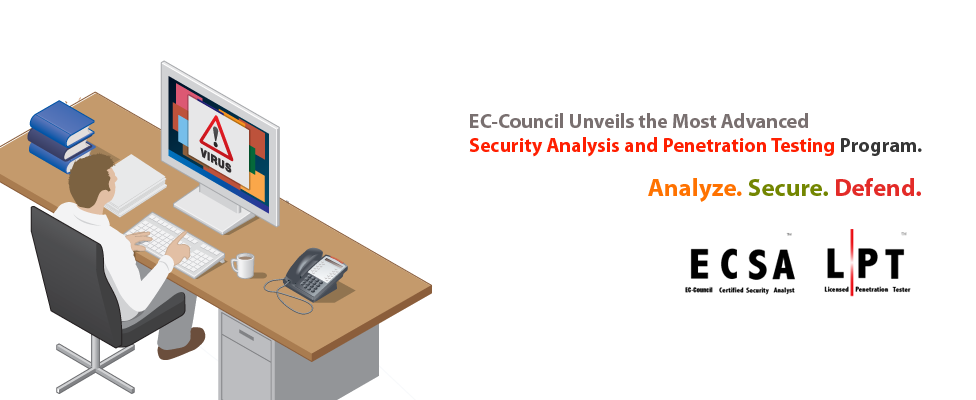 The ECSA Practical
ECSA (Practical) ECSA (Practical) is a 12 hours' rigorous practical exam. ECSA (Practical) presents you with a simulated organization and its underlying networks, each containing multiple hosts. The candidates are required to demonstrate the application of penetration testing methodology presented in the ECSA program to perform a comprehensive security audit of the organization. You will start with challenges requiring you to perform advanced network scans beyond perimeter defenses, leading to automated and manual vulnerability analysis, exploit selection, customization, launch and post exploitation maneuvers. ECSA (Practical) also tests your skills to perform threat and exploit research, skills to understand exploits in the wild, writing your own exploits, customize payloads and your ability to make critical decisions at different phases of a pen testing engagement that can make or break the whole assessment. You will also be required to create a professional pen testing report with essential elements and guidance for the organization in the scenario to act on. The ECSA (Practical) credential provides an assurance that the candidate possesses the skills required on the field and will stand a testimony of your ability to undergo the rigor of the profession.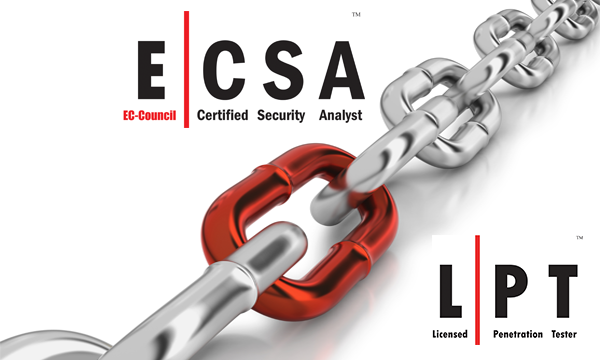 The EC-Council iLabs
Cyber Range The ECSA course is a fully hands-on program with labs and exercises that cover real world scenarios. By practicing the skills that are provided to you in the ECSA class, we are able to bring you up to speed with the skills to uncover the security threats that organizations are vulnerable to. This can be achieved effectively with the EC-Council iLabs Cyber Range. It allows you to dynamically access a host of Virtual Machines preconfigured with vulnerabilities, exploits, tools, and scripts from anywhere with an internet connection. Our web portal enables you to launch an entire range of target machines and access them remotely with one simple click. It is the most cost effective and easy to use live range lab solution available. With iLabs, lab exercises can be accessed 24x7, allowing the student to practice skills in a safe and fully functional network anytime it is convenient. Our guided step-by-step labs include exercises with detailed tasks, supporting tools, and additional materials as well as our state-of-the-art "Open Environment" allowing you to launch a complete live range open for any form of hacking or testing. Available target machines are completely virtualized, allowing you to control and reset machines
Benefits of Becoming ECSA

Data Security Program- Advanced Penetration Testing
· 1. The EC-Council Certified Security Analyst is for experienced professionals in the industry and is backed by a curriculum designed by the best in the field.
· 2. Students earn greater industry acceptance as seasoned security professionals.
· 3. Certified Security Analysts learn to analyze the outcomes of security tools and security testing techniques.
· 4. The ECSA sets students on the path toward achieving the LPT certification.

Job Roles for ECSA<![if !supportLineBreakNewLine]><![endif]>
* Perform network and application penetration testing using both automated and manual techniques
· * Design and perform audits of computer systems to ensure they are operating securely and that data is protected from both internal and external threats
· * Assess assigned system to determine system security status
· * Design and recommend security policies and procedures
· * Ensure compliance to policies and procedures
· * Evaluate highly complex security systems according to industry best practices to safeguard internal information systems and databases
· * Lead investigations of security violations and breaches and recommend solutions; prepare reports on intrusions as necessary and provide an analysis summary for management
· * Respond to more complex queries and request for computer security information and report from both internal and external customers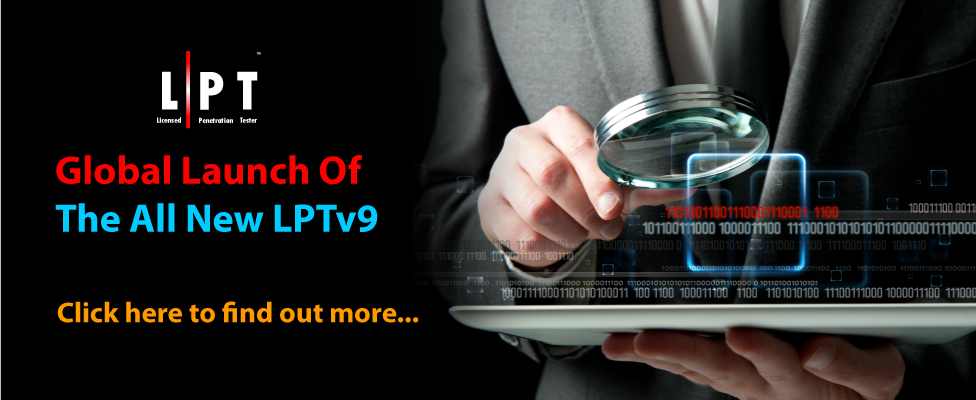 Designed & Developed by Webmaster Abbas Shahid Baqir
Webmaster Feedback: [email protected]
All Rights Reserved Copyright, 2010-2020 Student Shelter In Computers ®